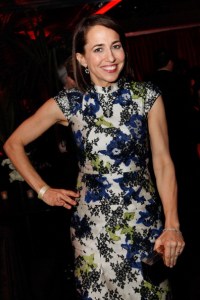 Marie Claire editor-in-chief Anne Fulenwider announced today that the magazine has made two new hires and one new promotion.
First up is Julia Felsenthal, who's been appointed to senior editor, effective September 30th. Working under executive editor Riza Cruz, she'll will be writing and editing features, as well as overseeing the magazine's @Play section and lifestyle projects. Ms. Felsenthal—who's also worked at Slate and Domino—most recently served as features editor for T: The New York Times Magazine, where she has been since April 2012.
New hire Alexandra Brez will take the spot of managing editor—a role she's played at the small business-focused Inc. Magazine since 2007. Ms. Brez was also Inc.'s photo editor for two years prior. She'll fill the Marie Claire managing editor position immediately, and will report directly to Ms. Fulenwider.
And after just six months as associate art director, Wanyi Jiang has been promoted to deputy art director, effective immediately. Ms. Jiang will oversee the art in the front-of-book fashion pages, as well the art in the magazine's fashion features stories.
"These three women are superstars and I'm happy they're part of an incredibly strong and agile team," Ms. Fulenwider said.