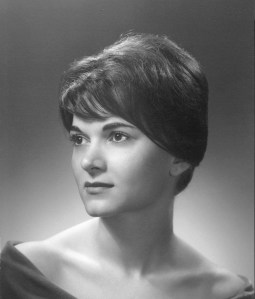 My mom didn't know what year she was born. Family legend has it that it was actually 1937, but, since her parents were married early that year, they figured better to avoid gossip by saying 1938. My mom's mom was one of eight kids—four girls—Meryl, Channah (my bubbe), Yitta and Baila—and four boys—Avruham (who we always called Willie), Meyer (Martin), Ari (Al) and Moshe Hess. They lived in Znaceva near the "big town" of Mukacheve. It was then part of Czechoslovakia and is now part of Ukraine, but my mom's family considered themselves Hungarian. It didn't matter—they all spoke Yiddish.
When my mom's dad, my zayde, had nowhere to live, my bubbe's parents took him in. That's how they did it then, even with eight kids. What difference did one more make? That's why I'm alive today. The reason my zayde had no family is that his mom was dead and his dad had come to America. When the Nazis marched into Czechoslovakia as the first act of World War II, my mom was able to escape.
My mom and her parents (my bubbe was pregnant with my uncle) took the SS Washington. My mom's name is Henchy, but the manifest lists her as Janka. She had vague memories of playing by a stream with Tante Yitta in Europe, but her first real memory was seeing the Statue of Liberty as her boat pulled into Ellis Island. It stirred in my mom a fierce, lifelong patriotism. America saved her life, and she never forgot it. Her family settled in a rough neighborhood in Pittsburgh, for no real reason, and my zayde got a job on the back of a fruit cart. He told me that the word "peaches" sounds like the Yiddish slang for "pussy," and he would laugh as he'd yell out the semi-swearword right there on the streets of McKeesport. They had zero money and didn't speak English, so, like millions of American immigrant families before and after them, my mom and uncle raised themselves while their parents scratched out an existence.
On her first day of school, my mom couldn't believe all the sharpened pencils neatly in cups, perfect pink erasers, and orderly lines and rulers. She loved it. They called out roll and got to "Annette Jacobs," and no one answered. My mom laughed along with all of the other kids—what kind of first grader doesn't know her own name? That turned out to be her—no one had told my mom that her cousin, Big Henchy, decided that my mom and her brother, Doodie, needed American names. They became Annette and Dale.
After the war, my mom would go to the public library with my bubbe every Friday to figure out who was still alive and then to City Hall to sign papers affirming that so-and-so relative would not become a burden to the state. Her grandparents Efraim and Bleema, her uncle Moshe Hess, and her aunts Meryl and baby Baila were all murdered. Her aunt Yitta and the other uncles were enslaved at Auschwitz, which they all survived. One by one, they started reassembling the family, and Pittsburgh became the unlikely base of operations.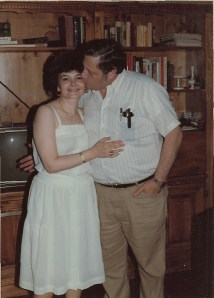 MY MOTHER WAS AN UNCOMMONLY beautiful woman. It is the psychological duty of any boy, especially a Jewish boy, to worship his mother, but she really was a knockout. I'm not just talking about her appearance. My mom had the X-factor. Virtually everyone who knew her understood within moments of coming into contact with her that something very special was swirling around in her tiny frame. Her whole life, my mom resisted friendships and advances of every kind. For years at a time, decades even, she resisted even her relatives. She preferred her own company and didn't allow others to get close, and many tried. To the few who did penetrate her perimeter—her kids, whom she loved unconditionally, promoted relentlessly and believed in bottomlessly; her best friend, Lois; her brother and sister, and a few others—it was a very special thing to be loved by my mom.
It was even special to be hated by my mom. My mother never forgot a slight. A fight with one of the other moms over a Big Wheel when I was 7, a distracted sales clerk ("I want you to pay attention only to me," she'd say at Neiman Marcus, and the clerks mostly appreciated her insistence), a waiter who was clanking the silverware he was clearing, a friend's speech at my wedding that was overly generous in awarding credit for my success to my dad, whatever. She brought that last one up to me last Shabbos, 17 years after the fact. Still pissed.
My mom had a terrific sense of humor. There was a voluptuous secretary or assistant around my dad's office. My dad happened to mention that the woman had left for a new job, and my mom said, "I'm sure you're sorry to see them go."
My mom also had that rarest of innate gifts: taste. It wasn't just a fanatical loyalty to things that are excellent, from Mason Pearson brushes to Philip Roth books. It was that she could articulate exactly why a Steiff stuffed bunny was wonderful and all other stuffed animals were grotesque. She wasn't a snob exactly—she way preferred CVS moisturizer to fancy brands. But it was the certainty that her preference was right and that the others were lesser. And she cared deeply about the presentation. When she used to smoke (Benson & Hedges, always) she kept cigarettes on every corner table, in beautiful Lalique holders or leather cases. To the very end, every single one of her Eileen Fisher and Carole Little sweaters was perfectly folded; every Bobbi Brown lipstick was not sprawled in a drawer but placed in a tiny little slot within its own acrylic holder.
Same for politics. My mother's loyalties were unconventional but followed a consistent internal logic. It wasn't about party or ideology—it was 100 percent about personality. If a politician was "dumb"—and that mostly meant she perceived them either to be a panderer or have strong religious views—she hated him. If a politician was "smart"—and that mostly meant plainspoken (or, better yet, obnoxiously blunt)—she loved him. Even better if the politician had a sex scandal, because that proved he was "human" and also exposed the charade of Victorian hypocrisy, by which she herself felt victimized. By that math: hated Sarah Palin, loved Eliot Spitzer; hated Jimmy Carter, loved Rudy Giuliani.
My mom could be very tough, even cruel in that way that only really bright people can be and also because she was a street fighter—a survivor of some very tough neighborhoods and circumstances. There's a saying in Yiddish that she loved, and, like everything, it sounds better in Yiddish. Her mother said it to her when she was a teenager and a boy hurt her feelings. "When a stupid man sticks a knife in you, it takes 10 wise men to pull it out—it goes in so crooked." I thought of that all the time when my mother would assess some romantic interest or even a friend. I could never un-see or un-hear her point of view when she'd harness that laser insight to reveal some flaw in someone I cared about.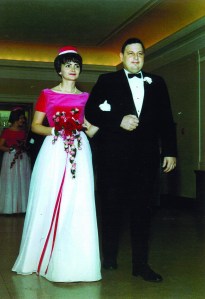 MY MOM WAS NOT A GREAT mother in the suburban sense of hovering around, knowing our teachers' names and showing up for parent conferences and stuff like that. She was depressed and spent years at a time disconnected from our lives. It wasn't just depression and pills. It was also that she hated those kinds of moms, years before the term "helicoptering" was invented. You'd have to know what a sanitized, soulless shithole Northbrook, Ill., is (if you've seen The Breakfast Club, you already know) to understand this, but my mom rebelled like crazy. That was one of my very most favorite of her traits. My mother didn't care if 100 people said two plus two makes five, even if it was 100 fancy Northbrook ladies. Nothing in the world would get her off saying it makes four.
One time in fourth grade, I was supposed to do a papier-mâché project, and I brought a Coke bottle from home. Everyone else's mom would be up and making them breakfast and seeing to it that whatever supplies needed for the day were neatly tucked into their cartoon character backpacks. At my house, if you needed a bottle, you found a bottle. And you didn't dare wake your codeine-dazed mother to help. I was waiting for the bus with the fifth-graders who lived on my street. Somehow, I dropped the bottle on our driveway, and it woke my mom. She wandered out in her housecoat dazed and started sweeping it up. When Jodi, Harlan and Janna stood silent, having never seen a mother not wearing Lilly and makeup, my mom said, "Are you little bitches going to say hello to a mother?" I was embarrassed, but I was proud, too.
Another time: fifth grade, Oct. 23, 1978. The tradition at Hickory Point Elementary was for a kid to bring treats for the whole class on his birthday. Everyone knew it was my birthday, but I didn't have anything. Again. I was sick with shame. At about 2:30, I happened to look out the window and saw my mother's giant Chrysler, a hand-me-down from my traveling salesman father, pull into the parking lot. She got out of the car wearing a nightgown under her raccoon fur coat. In October. It didn't matter. She looked radiant. She reached into the backseat, and I couldn't believe my eyes. She brought in several boxes of Raspberry Zingers for me to hand out to the class. Even then, I knew that those Zingers took more effort than a year of daily playdates, shopping trips and trend-following that the other mothers practiced like careers. Zingers. I felt loved and protected for the next 35 years because of those Zingers.
In my house, if we wanted to play Little League, go to bar mitzvahs or have spending money, we had to figure it out ourselves. And we did. If you wanted to eat lunch at school, you made it yourself. A couple of times per week, I had no lunch and would have to bum off Greg Pellegrino or even take from the box of discarded half-sandwiches Mrs. Knauss put out for her horse. I was talking to my brother a couple of weeks ago, and he reminded me of a trip we took to visit Miami of Ohio. No one gave a shit where he applied to college, and his horrible grades didn't leave him many options. He picked me up at Wood Oaks Junior High, and we drove to Oxford, Ohio by ourselves, looked around and stayed overnight. No one knew we were coming; no one cared that we had left. We were 17 and 12. My brother told me that if someone had asked my mom where we had been for two days, she would have had no idea. She probably could not have told you what grades we were in. My brother, my sister and I have whatever problems we have, and a few are directly traceable to our parents, like any kid's. But we're independent, strong and competitive, and we don't take any shit from anyone.
I worry all of the time that my kids have no chance of developing the competitive fire that has enabled me to write this today from this seat in this building. No one screams, "Jesus Goddamn Christ of America!" two inches from my son's face when he makes the slightest peep after coming home from school. Who will teach him to kill?
I was counting on that from my mother. Just as she wasn't a Ziploc-sandwich-packing mom, she wasn't going to be a play-on-the-floor babysitting type of bubbe. But she did bring that brutal insight and eye for detail to her grandmothering. Last Shabbos, the last time we ever saw her alive, my kids each read to her. She gave a dozen criticisms, each brilliant and funny— and right. Then she told my son to position her wheelchair so it was angled just so. He moved it 15 times according to her instruction. She kept frowning, and finally he asked, "How's this, Bubbe?" "Terrible," she said. He loved it. We all did.
When a Jew dies, the expression is "zichra livracha" ("her memory for a blessing"). I say that all the time, and I've written "z'l" after my dad's name since he died exactly 18 years before my mom. But I never really got it until I saw all of the nice messages people posted on my Facebook page after my mom died this past Tuesday. The memory of my mother is all I have left. And I'm grateful to have it. It is a blessing in my life.
I am super sad that my mom died. And it kills me that in a few years the last links to the Holocaust will be severed. The Shoah will be another "story," like the Revolutionary War or worse, like the parting of the Red Sea. But it's not just the memory that lingers. It's daily interactions and the expressions that come out of my kids' mouths (from "I only love it!" as an exclamation for something perfect to "terrible" for something that's only 99 percent right) and even the way my youngest daughter looks oddly like an Eastern European refugee. I have the privilege of editing this newspaper because of the skills she taught me and the competitive fire she instilled in me. That's the way I honor my mother.