Until this week, The New York Post believed that the pretty wives of monied New Yorkers were as hollow as the brand new Birkins they stuff with their husbands' platinum cards.
But after a rigorous round of reporting inspired by some new ABC sitcom, the Post has scooped the entire journalistic community with the revelation that these so-called trophy wives are actually people. The tabloid managed to track down a handful of women who defied all odds by having jobs despite having wealthy husbands.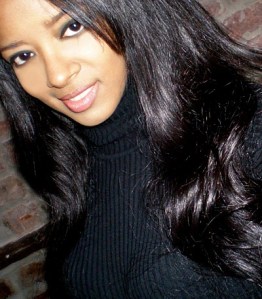 Former Playboy centerfold Stephanie Adams, 43, is currently married to her second investment banker. Ms. Adams has two business degrees, an investment portfolio, and has written several ebooks on astrology. Crucially, she is 5'9″ and 115 pounds, so she isn't some fatty with something to prove! But Ms. Adams has haters — like the "disgruntled assistant" who once handed back her husband's credit card too aggressively after Ms. Adams used it to make a $20,000 purchase at Giorgio Armani.
Ms. Adams told the Post that such adversity makes her want to "'reclaim' the label of 'trophy wife' and re-define it more positively.'" Maybe just "wife?"
"Anyone who thinks I'm just a good piece of arm candy doesn't know the whole picture," Ms. Adams said. Her claim is backed up by science — research shows significant disparities between human women and candy.
While ABC's new "Trophy Wife" features a typical California trophy wife, who is fun and tan, "the real-life equivalent here on the East Coast is more sophisticated." Elite matchmaker Richard Easton explained that his NYC clients want "the full package" — beautiful women with education and careers. That way, Manhattan's top-earning men won't be embarrassed if their wives stage dramatic readings of their resumes at the Goldman Sachs holiday party.
How can you become an interviewee in a trend piece about pretty women doing stuff? Donna Sprangler, size 2, can help. Ms. Sprangler, who wrote a book called How to Get a Rich Man: The Princess Formula, is puzzled as to why her 74-year-old husband's adult children don't like her. But she is less confused by the process of nabbing multimillionaire periodontists. According to Amazon, The Princess Formula is "designed to help the reader get the right man step-by-step and outlines the bath [sic] to true love and financial security."
"It makes sense to seek someone who is financially stable, who is going to be there to provide for you and cherish you," Ms. Sprangler said. "You can get all high and mighty and principled about these things, but anybody who says otherwise is flat-out lying."
Spoken like a woman who has carved her own bath.