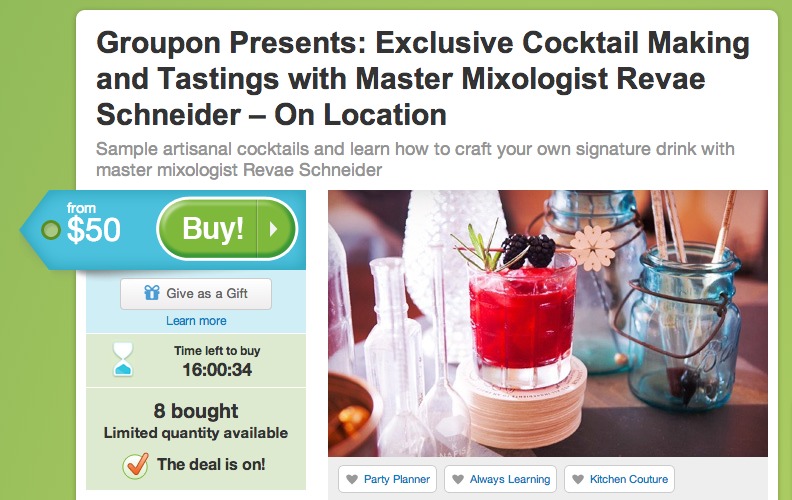 Another New York startup is cashing out today. Groupon announced this morning that it's acquired SideTour, the TechStars NYC-approved "marketplace for experiences" that lets you to pony up for small tours of 5Pointz or cruise New York harbor on a sailboat.
The purchase price wasn't disclosed; SideTour had raised $4 million in VC money from investors including RRE Ventures and Foundry Group. For whatever it spent, Groupon is getting a company with operations in Chicago, New York, Philadelphia, and Washington D.C.,  as well as plans to expand.
"SideTour will exist, will continue to operate as a separate entity for some time," said Groupon spokesman Nick Halliwell, adding the brand and site will stick around for now. "But Groupon will certainly distribute their events to our 43 million active customers through our email, web and mobile channels." Here's what that looks like–SideTour experiences sold on Groupon like so many laser-hair-removal packages.
Of course, "for some time" is pretty vague, and we all know how these things go. The team will be joining Groupon, though they're moving into the company's New York offices.
CEO Vipin Goyal said in a statement, "Groupon will extend our ability to find compelling and unique local experts and give them a platform to reach even more customers."
But given Groupon's shaky history as a public company, let's hope the guys demanded some cold, hard cash before they handed anything over.