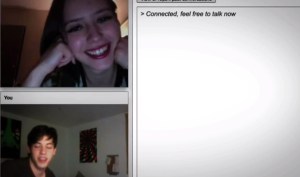 Liana Maeby over at Hitfix introduced us to a short from the Toronto Film Festival that was obviously the precursor to that new Sasha Grey/Elijah Wood movie that takes place entirely on one laptop. (We think? Is that actually the plot of Open Windows, or is that just the trailer?) Luckily, Noah is only 17 minutes long, and you don't even need to open a new window to watch it?
(Get it? Get it? You get it.) Just click below.

[youtube=http://www.youtube.com/watch?v=h6eNuJdxAoQ&w=420&h=315]
If you've actually watched 17 minutes of a high-schooler dicking around on Chatroulette and breaking up with his girlfriend by changing her Facebook status…congratulations! You are a better (wo)man than us. We only got about halfway through.