After day one of voting, we've culled the quarterfinalists from the first round. These new pairings are fierce, transcending national borders, age barriers and the laws of space and time. Ready to choose your semifinalists? Vote now!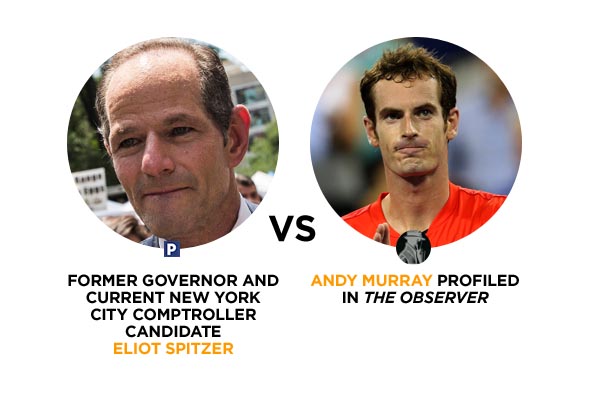 Well, this is interesting. The same day that Scott Stringer earned an endorsement from this very paper, he was trounced by rival Eliot Spitzer in the first round of our re-imagined US Open tournament. In the quarterfinal round, however, he faces a fearsome foe — the Observer's profile of Wimbledon and US Open defending champion Andy Murray. We're feeling very tense.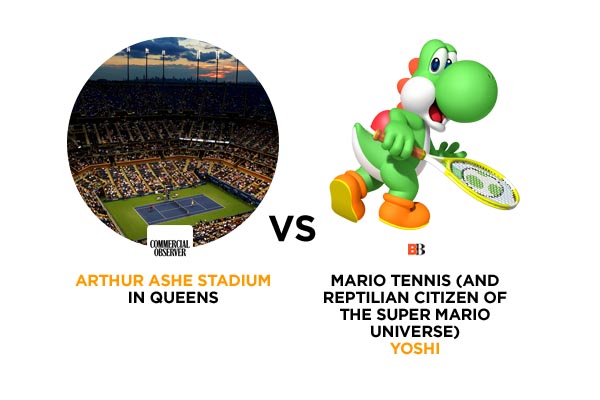 This matchup is also tough. On the one hand we have Yoshi, who has been playing tennis 24/7, 365 for many years. On the other, we have Arthur Ashe Stadium, home to the US Open for several decades and site of many a champion's defeat. Will Yoshi's diminutive size (is he the universe's tiniest dinosaur? We're willing to bet he's close) be a liability when pitted against the decidedly person-sized stadium? Or will the fact that he is a fictional character allow him to triumph, The Matrix-style, over the normal laws of physics?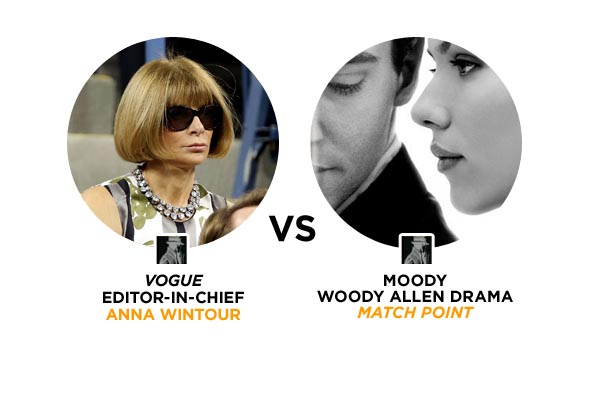 Intimidating, iconic, and English — those descriptors sum up both Vogue Editor-in-Chief Anna Wintour and the whole of Woody Allen's oeuvre (well, sort of — Match Point is an outlier in its Britishness). We suppose this will come down to which of these two rivals has made a larger impression on the culture. Who do you think deserves to move on?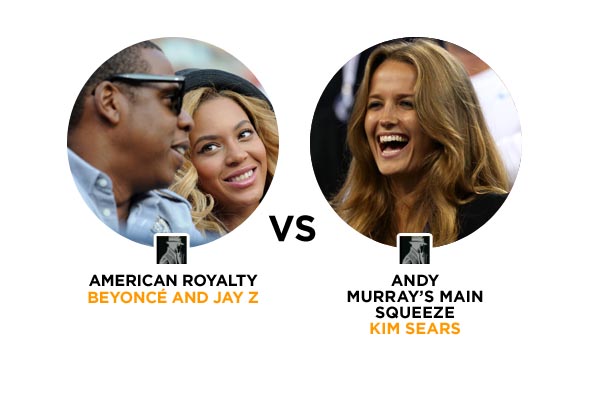 Finally, our quest to find the crème de la crème of the courtside set continues with a battle between one of New York's favorite couples and the US Open defending champion's main squeeze. Who deserves the title? We're relieved that the decision is not up to us.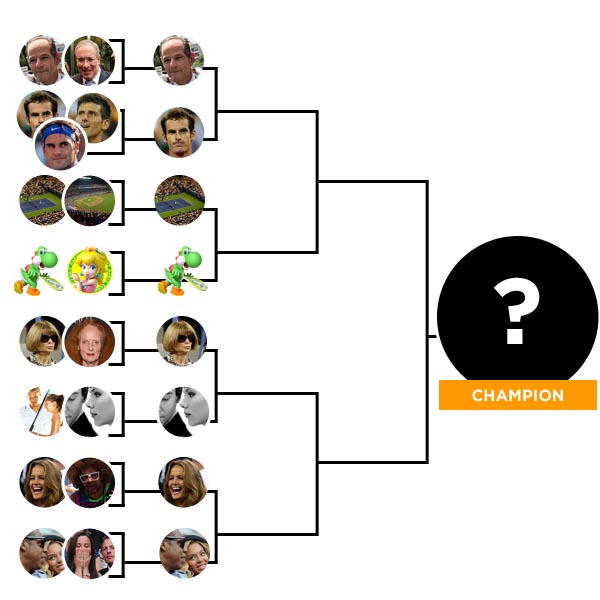 Images via Getty.