The Observer Mixed Singles semifinal matchups have arrived, and they are amazing. Let's just get right to it.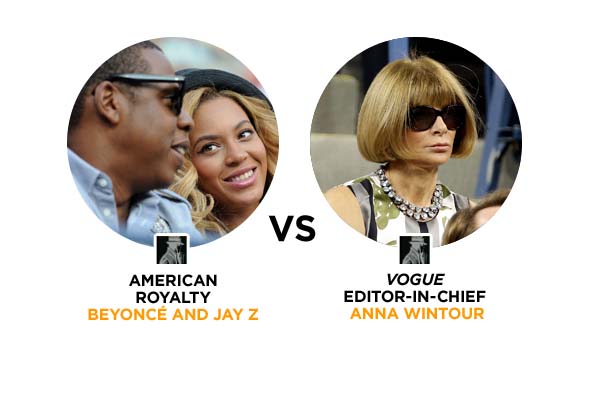 Anna Wintour versus Jay Z and Beyoncé is just about the finest matchup we can think of (you know, except for our other semifinal pair).  While Jay and Bey are certainly used to mingling with titans of the fashion world, and must know plenty about appearing intimidating in their own right, we are curious to see how they  fare against Ms. Wintour's psychological game.  After all, not only do we know that Vogue's EIC plays tennis in her spare time, we also know that she has the ability to dominate just about any room she enters (for proof, you only have to look as far as the latest Fashion Week coverage). Does this superpower extend to the tennis court? And could the Carters handle a full match under her penetrating gaze (better yet, what if she kept her shades on the whole time)? We are shivering at the thought.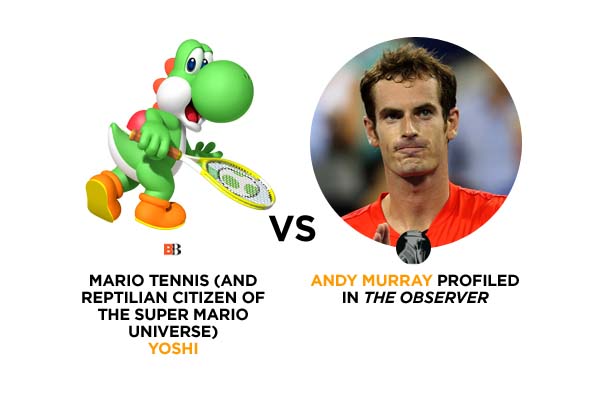 While Andy Murray certainly has proved his tennis bona fides — he is the US Open's defending champion, after all —  we're willing to bet if his semifinal opponent could trash talk he'd remind him that the US Open doesn't mean squat in the Mario universe. Yoshi may not have a Grand Slam title to his name, but that's probably just because the tournament has not yet opened its doors to reptiles. This is his chance to prove that he belongs in the ranks of the tennis greats, the ultimate champion versus underdog story. Meanwhile, in the real world, Andy Murray continues to move steadily toward the real US Open finals. If we were Yoshi, we'd be nervous. Actually, forget "if" — our palms are sweating as we speak type.
Who will face off in the final? It's up to you now.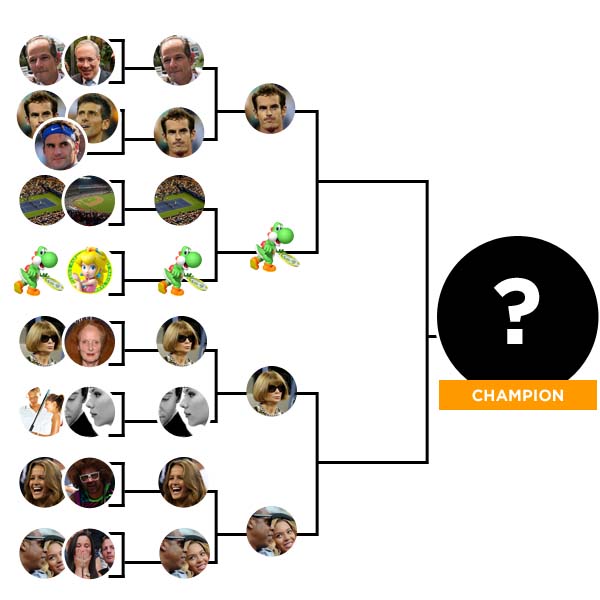 Images by Getty.