Serena Williams dominated the US Open women's finals yesterday, successfully defending her championship against Redfoo's girlfriend Victoria Azarenka, but at The Observer a different sort of battle raged between Yoshi and Anna Wintour over the weekend. And now we have a winner!
In our tournament Anna Wintour had defeated Jay Z and Beyoncé, her right hand woman Grace Coddington and Woody Allen's moody tennis-themed meditation on infidelity, Match Point. But not even the extra mojo from New York Fashion Week could help her defeat her opponent in the final round.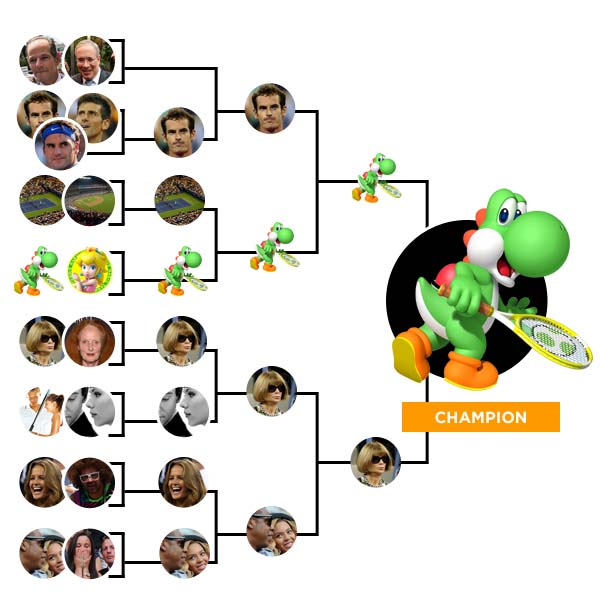 Let's face it — Yoshi was always going to win! Normal, human people have to stop playing tennis occasionally to do things like drink water and sleep, but that little dinosaur doesn't need any breaks. Moreover, he would be impervious to any intimidation from Wintour, as we doubt they have heard of Vogue in the Mario-verse.

So congratulations to Yoshi, and thanks for playing along! We'll be spending our time until the next US Open wondering if the video game character that could might be able to wrest the title from Serena.
And for the curious, here's the margin of victory…