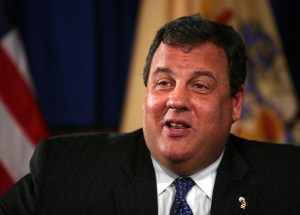 Gov. Chris Christie holds a 20-point lead over his Democratic challenger among voters who are likely to head to the polls in November, according to a new Rutgers-Eagleton poll.
The survey found likely voters say the Republican incumbent better represents the state on most issues and indicates Christie leads Buono 55 percent to 25 percent among the group. Previous Rutgers-Eagleton polls put Christie leading by 30 points or more, however the most recent poll is the first from Rutgers-Eagleton to focus specifically on "most likely voters," according to the survey.
"Christie continues to hold a huge lead, although it's not quite as large among likely voters as it is with registered voters, where he is up 22 points," said David Redlawsk, director of the Rutgers-Eagleton Poll and professor of political science at Rutgers University in a statement. "As expected, the race tightened over the summer, with some Democrats coming back to their party's candidate."
According to the poll, more than 80 percent of voters – including nearly 70 percent of Buono backers – expect Christie to win. Most voters say they are unlikely to change their choice between now and Election Day.
"Christie gains support despite disapproval of his performance on taxes and the economy," said Redlawsk. "Voters may view him as more in the mainstream than Buono, but more than half of voters don't know her, which may help to explain these apparent contradictions."
The poll sampled 568 likely voters with a margin of error of +/- 4.1 percentage points. According to Rutgers-Eagleton, a total of 925 adult New Jerseyans were polled statewide from Sept. 3-9, including both landline and cell phone households. Within the sample are 814 registered voters, with a margin of error of +/-3.4 percentage points, from which the likely voter sample was taken.