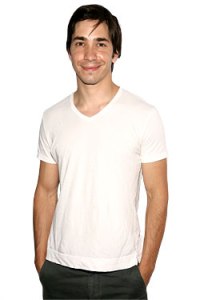 No matter the circumstances, it's hard not to feel at least a little blue when one is exiting a relationship or a two-bedroom condo with 360-degree views. Romance and real estate are, after all, the gravitational forces around which so many of our lives revolve.
But heartache is a sensation that Justin Long, the man most famous for dating famous women—most notably Drew Barrymore and most recently Amanda Seyfried—ought to be familiar with by now. After five years of what we have to assume was a mostly happy relationship, Mr. Long, the perennial guy-next-door, has sold his Lower East Side condo at 103 Norfolk Street, otherwise known as Blue.
As far as break-ups go, this one was fairly typical—no one came out of the relationship the victor. Mr. Long hardly saw any appreciation on the 15th-floor unit, which he bought for $2.29 million back in 2008, according to city records. He sold it this month for a mere $2.38 million. Apparently, the world's power elite are not flocking to the Lower East Side quite as fast as we thought they were.
For reasons that remain unclear to us, Mr. Long purchased his apartment in the Bernard Tschumi-designed tower via The Moose Family Trust, though he is the sole trustee of said trust. (And bachelor that he is, the only person on the deed.) Perhaps the man whose most successful thespian accomplishment to date is as an Apple spokesman—Jeepers Creepers and Alvin and the Chipmunks never rose to the same level—felt no need to hide from the prying eyes of the press.
At just under 2,000 square feet, with panoramic views and trademark pixelated glass windows,the sunny spread is nice enough, but as far as condos go, it's clearly a fling rather than the one you marry. One look at the wacky bathroom makes that much clear. And the living room, while way up high, has an undeniable fishbowl quality. Which we imagine a man who has spent the last half-decade blinking through the flashbulbs of the paparazzi who tail his girlfriends might have come to dislike.
The blue-tinged condo is, for whatever it's worth, "a Limited edition home," according to the listing held by Douglas Elliman's Sarah Williams and Tal Alexander. In any event, it must have charmed buyers Melanie and Louis D. Duka, though not enough for them to pay the full $2.5 million ask.
As for Mr. Long, he's apparently moved on; he's been spotted dog walking, juice drinking and canoodling with Amanda Seyfried—clearly they're in love. As for a new pied-a-terre, city records gave no indication of which address his name may be linked with next.