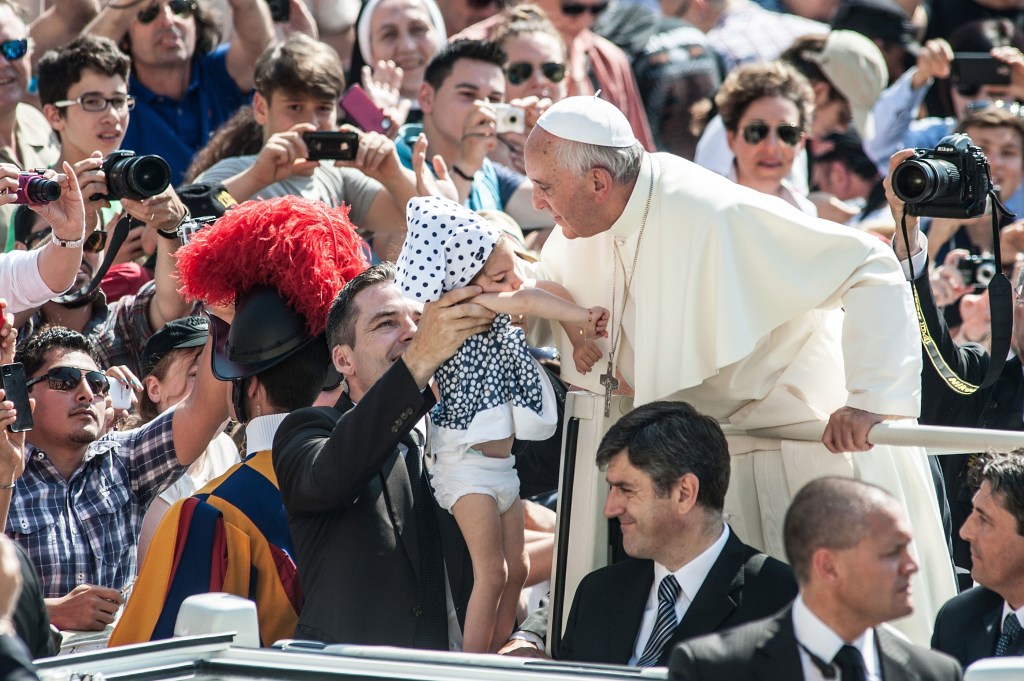 Hey, are you ready for some #Bible #facts? Let me lay some fruit of the tree of knowledge on you, then: Jesus was the original tweeter.
No, that's not the title of a homily cooked up at the last minute by a novice minister trying to be hip with the kids. It's actually a message delivered earlier today by Vatican cardinal Gianfranco Ravasi, reports the AFP.
Noting that Jesus favored pronouncements that were "brief and full of meaning," Cardinal Ravasi elaborated:
"Christ 'used tweets before everyone else, with elementary phrases made up of fewer than 45 characters like "Love one another"', said Ravasi, the Vatican's equivalent of a culture minister.

'A bit like in television today, he delivered a message through a story or a symbol,' Ravasi said at a conference with Italy's leading newspaper editors."
"If a cleric, a pastor is not interested in communication, they are defying their duty," the cardinal added, like an editor patiently explaining to a cranky newsroom why they're all required to sign up for Twitter.