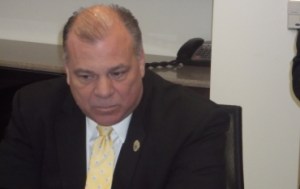 Senate President Steve Sweeney last night raised more than a quarter of a million dollars at a fundraiser for his Senate Majority PAC.
Sweeney, a member of the ironworkers union, was in Los Angeles for the 2013 AFL-CIO convention.
The convention, held every four years to set the organization's agenda and elect its officers, runs through tomorrow.
Last night, President Obama addressed attendees in a video in which he touted his job-creation record, citing 7 million additional jobs created since the end of the financial crisis.
Obama was originally scheduled to address the convention in person but canceled the appearance due to the crisis in Syria.