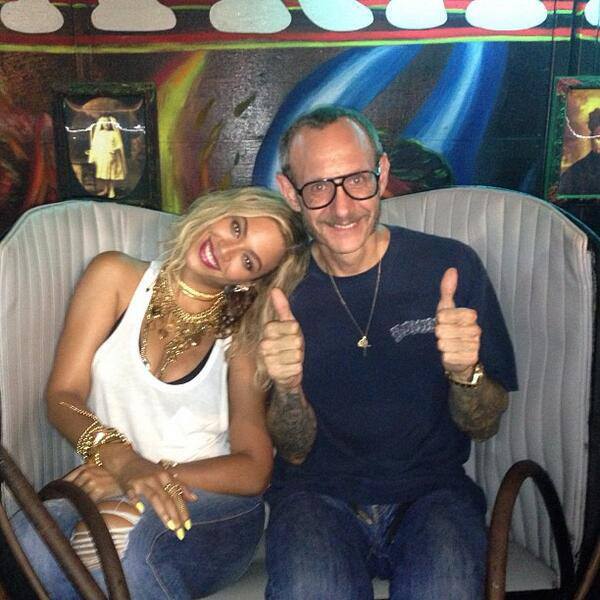 A celebrity sighting in New York is something most people like to brag about. Dorris Hone, a 47-year-old single mom and Manhattan resident, had a more traumatic story to tell Thursday night after her run-in with Beyoncé, according to the Post.
Ms. Hone, who suffers from vertigo, said she was riding the Wonder Wheel on Coney Island when the singer and her entourage arrived. Park employees ferreted off a handful of other riders but forgot about Ms. Hone, leaving her dangling 150 feet in the air while Bey primped and posed for famed photographer Terry Richardson.
"When I realized I was stuck up there … I started freaking out," Ms. Hone, whose frantic screams were drowned amid the mania of cheering groupies, said. "I'm afraid of heights. I was horrified," she told the Post.
The paper had a photograph of Ms. Hone exiting the ride, tears streaming down her face and her eyes puffy. She was clearly distraught, though we wonder what someone with such intense vertigo was doing on the towering ride to begin with.
"Ironically, my son is a big fan of Beyoncé," the woman said. "It would be nice to get an apology from her." But it seems she'll have to wish on a star for that "sorry." So far, Beyoncé has offered none, and on Monday the Wonder Wheel's operator did not directly address Ms. Hone's allegations on the ride's Facebook page.
"The paparazzi and media excitement which follows celebrity caused a slight delay while the amusement park ride operators secured the entrance and exit areas," an update read. "There is magic enough in Coney Island for all. See you on the rides."
Something tells us they probably won't be seeing Ms. Hone.