The cigarette may have been replaced by a smartphone, the commercials may have given way to streaming video, and reach is now measured by retweets, but some things in advertising stay the same.
Like the Mad Men myth, Droga5's story starts with alcohol.
Andrew Essex was the executive editor of Details magazine and was looking for advertising execs to include in the magazine's annual power list. David Droga, worldwide creative director of mega-agency Publicis Worldwide, seemed like a good name to throw in. The two met for drinks.
Mr. Droga had worked his way up from the mailroom of an agency in his native Australia in a meteoric rise that caused ripples from Sydney to Singapore to London, where he was hired to head up creative for the British office of Saatchi & Saatchi. He moved to New York in 2003 to run Publicis.
"We got through the interview and hour-and-a-half chat, and we got to really talking about what we wanted to do, and we were drinking, so then we got a bit more honest," Mr. Droga said on a rainy late summer morning in an office furnished with mid-century modern furniture and museum-quality photographs.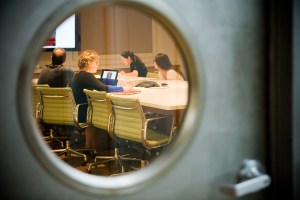 They kept in touch. Over the next few years, the two men continued talking about the flaws in their respective industries and, in 2006, decided to start their own ad shop. "David's a very charming Australian with a restless energy," Mr. Essex said about the man who would later become his business partner. "He had a cushy gig, but he wanted to do something more entrepreneurial."
The timing was right for Mr. Essex to make the jump. In 2005, after nearly two decades in the magazine world and editing stints at Interview, Entertainment Weekly and The New Yorker, Mr. Essex was tapped to become the founding editor in chief of Absolute, a high-end luxury magazine that, like many such glossies, straddled the line between editorial and advertorial.
The experiment was to be short-lived. A year later, as Absolute's prospects dimmed, Mr. Essex found himself on the brink of 40 and ready for, as he put it, a "Madonna-like" reinvention. He left the print world to join Mr. Droga and become CEO of a new agency, Droga5.
"It's not like we had a defined business plan, but we had good intentions and a little self-belief," Mr. Droga said. "We're both storytellers from different perspectives, and it seemed to be the right time."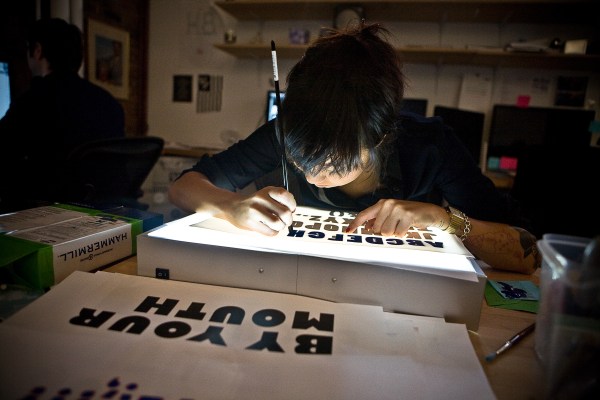 Self-belief, combined with timing and creativity, can go a long way.
The duo's first client was clothing designer Marc Ecko. The new agency came up with a campaign that began as a hoax: what looked like a grainy home video of a team of graffiti artists breaking into Andrews Air Force Base and tagging Air Force One with the words "Still Free."
The footage was  anonymously leaked to a slew of blogs and from there blazed a trail across the evening news. The Pentagon had to confirm three times that the campaign was a stunt. No one could tell that the grainy, homemade video was simply agency work masquerading as badass guerilla art, because it tapped into the anti-authoritarian zeitgeist under President George W. Bush. "It just hit at the right time," Mr. Droga said. "When it launched, dozens of friends were sending it to me saying, 'Have you seen? Someone broke into Air Force One.' "
A day after it went viral—before viral was even a buzzword—Droga5 claimed responsibility. The campaign got the clothing designer street cred without so much as a print buy and won the Cyber Grand Prix at the Cannes Lions International Advertising Festival of Creativity.
Not long after, Droga5 had another viral success with the Great Schlep, a national movement to get elderly, Florida-residing Jews to overcome their aversion to a young black candidate with a Muslim-sounding name.
The agency enlisted Sarah Silverman to make a sarcastic video that encouraged young, liberal Jews to convince their bubbes and zaydes in the swing state to elect then-Senator Barack Obama (and to threaten to withhold visits if they didn't vote). The campaign, which was funded by The Jewish Council for Education & Research, a liberal super PAC created in 2008, included a website with accessible talking points (downloaded 1.2 million times) and got 25,000 young Jews to sign up to proselytize in retirement communities.
The Great Schlep was a coup. Covered breathlessly in the media, the video became one of the most viewed of the 2008 campaign. Obama won 78 percent of the Jewish vote, higher than expected, and Droga5 cemented its reputation for unconventional and cool ad campaigns. "It redefined what the concept of 'advertising' is," said Mr. Essex, who was promoted to vice chairman this past April.
Sheathing strategy in authenticity has become one of the agency's hallmarks and is one of the factors that lured William Morris Endeavor to buy in. In July, the talent agency announced that it would acquire a 49 percent stake in Droga5, a deal estimated to be worth $225 million. The unprecedented partnership between talent and ad agencies means that Droga5 gets access to WME's stable of talent and the talent agency gets another way to promote its clients. While neither side would offer specifics, the partnership is expected to yield more celebrity-brand marriages. "They are the most creative, and they take risks," said Christian Muirhead, head of corporate communications for William Morris Endeavor. "We felt a real alignment with the way they do business."
At Droga5's Noho offices, young creatives in plaid shirts and Warby Parkers bike to work and then grab perks familiar to anyone who has read about the enviable excesses of start-up office culture. But in this case, they come courtesy of clients: Newcastle on tap and Hennessy on a liquor shelf.
The agency, which also has offices in Sydney and London, is preparing a downtown move, lured by post-9/11 and Sandy financial incentives. As part of the deal, Droga5 pledged to create up to 154 new jobs in New York City by the end of 2017. (The agency currently employs 340 people worldwide.)
"Wall Street will be shocked to see so many hipsters," Mr. Droga said. "We employ people with piercings and tattoos."
Many of the pierced and tattooed are lured by the sense that Droga5's campaigns are part of a loftier ambition, even with a client list that includes the likes of Prudential, Kraft, Coke Zero, Smartwater and Motorola—hardly rabble-rousers. "The priorities are different than at other agencies. At the end of the day, they are still trying to sell stuff, but they're trying to be impactful at the same time," said Cara Muzik, who worked at Droga5 from 2007 to 2012 and has been at two larger agencies since. "It's never just about selling something. There's always a bigger goal."
One campaign that helped burnish the agency's reputation for moral purpose was the Unicef Tap Project, an ongoing initiative that launched in 2007 to get restaurant patrons to pay $1 for tap water. The pro bono campaign sent around $100,000 to drought-ravaged areas in the first year (and more than $3 million to date) and earned the year-old company the Titanium Lion, the highest award at the Cannes Lions festival.
That sense of a higher calling seems to apply regardless of what Droga5 is selling, even liquor. In 2011, the agency landed Hennessy, whose sales were suffering post-recession. Tasked with getting younger African-American and Hispanic men to buy more Hennessy, Droga5 came up with the tagline "Never stop. Never settle" and aimed it at men "who don't define success by financial status but by their relentless drive to realize their full potential," as the agency described the target demographic.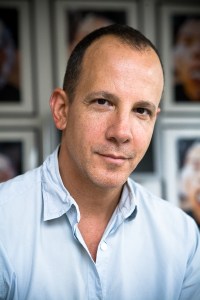 Droga5 dropped billboards and TV spots with Martin Scorsese, Erykah Badu and boxer Manny Pacquiao reflecting on their "wild rabbits" and launched a social media push to get users to engage their own untamed hares, an imagined notion that served as a metaphor for achievement.
"Droga really wanted to understand what's unique about our brand," Rodney Williams, the SVP of Hennessy, told The Observer. "We wanted to be a luxury brand that inspires."
The initiative was credited with more than just helping the cognac brand rebound. In Hennessy's research, according to Mr. Williams, a consumer said that the campaign made him think and he appreciated that Hennessy respected his intellect.
But it hasn't been all Cannes Lions and viral videos. An early misstep was Honeyshed.com, which was billed as QVC for the MTV generation. The project, which was co-financed by mega-agency Publicis, failed after getting pilloried for trying too hard to be cool. In videos, 20-somethings hawked products over a hip-hop soundtrack while dressed in outfits and using slang that seemed like an old person's idea of what the kids like. But the kids didn't like it.
The kids, on the other hand, very much liked a campaign called "Million," which aimed to get New York City public school children to do better in school by rewarding them with digital incentives like mobile phones and free minutes. Although the effort, which was a partnership between the New York City Department of Education and Verizon, may sound like a parent's nightmare, educators lauded the project, and, for the second year in a row, the agency took home the Titanium Lion.
Kids also liked another Droga5 initiative, this one revolving around Bing and Jay Z. To launch the mapping search engine and make it cool with youngsters, Microsoft turned to Droga5. Around the same time, Random House's Spiegel & Grau imprint reached out to the agency to help promote Decoded, Jay Z's memoir.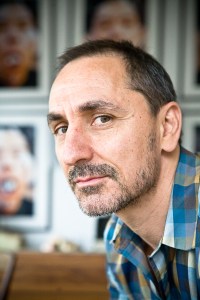 Droga5 decided to combine the two campaigns into a scavenger hunt. Everyday for a month prior to the November 2010 book release, each of the memoir's 300 pages was put out in the world, from bus stations to billboards to the bottom of a hotel pool to the top of a pool table to the inside of a custom-made, Gucci jacket. Users found clues on Bing, Twitter and Facebook to find the pages and then assembled in order digitally. The publisher and the search engine split the cost, the book became a best-seller, and the search engine was used by Jay Z's fans.
The somewhat convoluted but novel approach was the subject of a Harvard Business School study. "Many content producers don't yet have the expertise to imagine and execute the kinds of campaigns that push the boundaries of what digital technology can do," Harvard economist Anita Elberse, an author of the study, writes in Blockbusters, her forthcoming book on innovation. "But agencies like Droga5 specialize in such innovative campaigns; even though the agency has only been in existence for seven years, it has already proven its ability to break the mold."
Taking a cheeky stance allows the agency to create self-aware, ironic advertising that taps into social media fatigue while still exploiting it. A 2012 campaign for Newcastle Brown Ale, for example, called out social media users who brag about their Instagrammed breakfasts and like each other's posts without really liking each other.
The Subtexter, an app that built on the "No Bollocks" tagline that Droga5 unveiled the same year, encouraged people to say what they really mean on social media by giving them prewritten phrases over photos. It resonated with millennials who are as addicted to social media as they are wary of its influence. BuzzFeed's CopyRanter recently called the campaign "branding genius" in a post about the Newscastle ads titled "The Best Beer Advertising in the World."
In his new incarnation as an ad man, Mr. Essex is almost evangelical in his insistence that, in this day and age, good content is king. "The divide is between good and bad content, not church and state," Mr. Essex said, eschewing the perhaps old-fashioned journalistic tradition of staying the hell away from the ad side. "A lot of church is bad, too."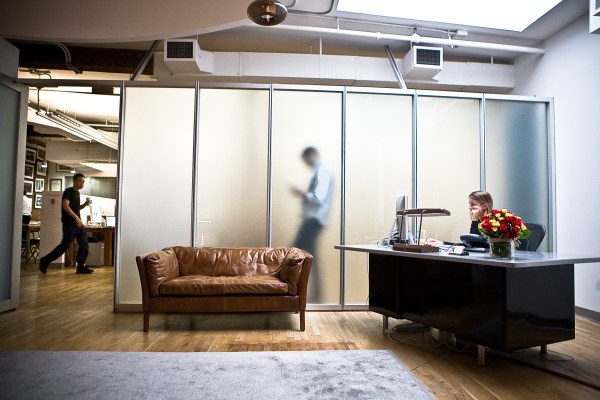 Given the way the media industry has gone since he shifted over to the other side, Mr. Essex may not be wrong. Branded content, once a damnable imitation, has become a profitable life raft for journalists, with the media industry beset by shrinking ad revenue and stiff online competition. What once may have seemed like selling out now seems like reading the tea leaves.
"When you work at publication, you're selling content, and then you realize it's all content, and the people who are making advertising are better than a lot of the edit team," Mr. Essex explained. "Consumers don't care where the content comes from; they just care that it's good or not good."
That sentiment is echoed by Droga5's new strategic partner, William Morris Endeavor. "You have to reach consumers in new ways, because there is so much content," Mr. Muirhead said, sounding like he had just gotten off the phone with Mr. Essex. "The way to stand out is to have the best content."
Hitting at the right time hasn't hurt Droga5, which was on the forefront of using social media in ways that are now commonplace. "It's fortune as much as ambition," Mr. Droga said. "A lot of stars aligned."