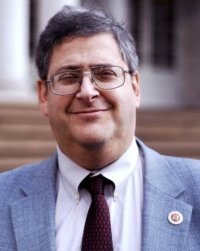 One of Bill Thompson's most loyal backers is urging his man to stay in the mayor's race.
Councilman Lew Fidler told Politicker Thursday that he still thinks Mr. Thompson can win a runoff, even as the Democratic establishment–and even many former Thompson backers–begin to rally around first-place finisher Bill de Blasio.
"Look, I feel very strongly about this: He didn't back down to Mayor Bloomberg and a million dollars [in 2009]. He shouldn't back down to Bill de Blasio now," said Mr. Fidler, whose beef with Mr. de Blasio goes back years. "I think he can win a runoff."
Mr. de Blasio was the decisive front-runner after Tuesday night's primary, holding 40.3 percent of the vote with 99 percent of precincts reporting. But Mr. Thompson has repeatedly said he will not concede until thousands of remaining paper ballots are counted next week.
According to city election rules, a runoff is triggered if no candidate reaches 40 percent. Mr. Thompson has until tomorrow at midnight to withdraw from the race, according to a Board of Elections spokeswoman.
But Mr. Fidler, who himself was involved in one of the lengthiest and most contentious recount battles in recent memory when he ran a losing State Senate campaign in a special election last year, said he knows from personal experience that when paper ballots are counted, tallies can swing up or down.
"I think there's a real possibility," he said, that Mr. de Blasio will fall below 40 percent.
Mr. Fidler also had stern words for former Thompson backers who are now jumping ship to Mr. de Blasio.
"I would tell them to grow a pair and stand tall," he said. "There's no reason to rush to judgment."