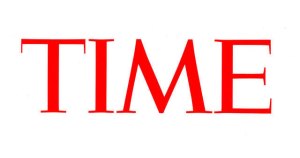 Time is staffing up. The magazine announced a slew of hires and promotions today in anticipation of its website relaunch.
New hires include Isaac Guzmán, who becomes Time.com's new culture editor and served for eight years as the Post's Sunday features editor; Matt Vella, the new business editor, who comes from Fortune; and Dan Hirschhorn, who fills a new role as "continuous news editor" and was previously a national politics reporter at the Daily.
We also bid a fond farewell to Jessica Roy, the editor of Betabeat, the Observer's tech blog. Ms. Roy will become Time.com's Newsfeed editor.
Full memo below:
I'm pleased to announce another round of promotions and hires as we continue our expansion and approach the relaunch of TIME.com. We have great momentum heading into this project: traffic in August was up 50%, and just yesterday we had nearly 3 million unique visitors, one of our biggest days in years. Our launch of Red Border Films, with the stunning interactive look at Martin Luther King Jr. and the March on Washington, was a critical success, and our video streams have more than doubled in the past month alone. On social this month, TIME's Facebook followers topped 1 million, and Twitter followers are just about to top the 5 million mark.

Michael Crowley becomes Chief Foreign Affairs Correspondent. Since joining TIME in May 2010, Michael has focused on national politics, including the 2012 Republican primaries and presidential race. He has also covered foreign policy and national-security issues, from profiling John Brennan and examining the aftermath of the Boston Marathon bombing to writing stories detailing Barack Obama's challenges on drones, surveillance and closing the Guantánamo Bay prison. Most recently, Michael wrote TIME's cover story "The Unhappy Warrior," on how Syria became a defining test for Obama's foreign policy vision. In recent years, he has visited Israel, Lebanon, Afghanistan, Iraq, Pakistan and Egypt, and he plans to travel more in his new role.

Massimo Calabresi becomes Deputy Washington Bureau Chief. Since joining the Washington bureau in 1999, he has covered the CIA, State, Justice, Treasury, Congress and the White House. He reported on the wars in Bosnia, Croatia and Kosovo as TIME's Central Europe bureau chief from 1995 to 1999, winning citations of excellence from the Overseas Press Club for his coverage of the massacres at Srebrenica and the ethnic cleansing of Kosovo. More recently, he has written cover stories on Supreme Court Justice Anthony Kennedy, U.S. Attorney Preet Bharara and former Secretary of State Hillary Clinton. In his new role, he will help oversee coverage out of Washington while continuing to write for both the magazine and TIME.com.

Catherine Mayer becomes Editor-at-Large. Her new position gives more scope for her distinctive voice, one of TIME's signature assets. You will know her as a prolific writer of cover stories; last fall she had a run of three international covers in one month, and her topics have ranged from Angela Merkel to  Europe's financial crisis, Rupert Murdoch and the hacking scandal, the 2012 Olympics, the royal wedding and the most famous baby after North West. She has interviewed the last three British Prime Ministers several times each. She is the author of the book Amortality: The Pleasures and Perils of Living Agelessly, which grew out of a piece she wrote for one of TIME's 10 Ideas issues. In her new role, Catherine will continue to advise on TIME's strategy and help build our events program, which is a key part of that plan and kicks off with a TIME 100 dinner in London next month, the first such event outside the U.S.

Isaac Guzmán, TIME's new Culture editor, joins us from the New York Post, where he served eight years as the Sunday Features Editor. Isaac has also worked as a writer and editor at the New York Daily News,Drill magazine, Newsday (where he rubbed elbows with our own Matt McAllester) and the Los Angeles Times. He was born in East L.A. and has been playing in bands since he was 16; he says his crowning musical accomplishment came while reporting a story on Rock and Roll Fantasy Camp for the Post, when he got to play "My Generation" and "Baba O'Riley" with Roger Daltrey of the Who.

Matt Vella, our new Business editor, comes to TIME from Fortune, where he directed technology coverage in print and online—a role that included editing the magazine's technology section along with features and special packages like the annual Future issue. Prior to joining Fortune in 2011, he worked for AOL, where he helped integrate the digital newsrooms after AOL's purchase of theHuffington Post. Previously, he was a reporter at Businessweek, working in New York City and Paris. He has won the New York Press Club Award for feature writing and a Telly Award for original Web video.

Jessica Roy joins us as Newsfeed editor. She has been an editor at the New York Observer, where she oversaw the Betabeat blog and helped transform it from a small venture focusing on NYC startups to one of the Observer's best performing destinations. She is also a prolific writer, memorably covering everything from revenge porn to the phenomenon of "multiples," an online subculture of people who live happily with multiple personalities. A 2010 graduate of NYU with a degree in new media and journalism, she began her career as a community manager at a digital startup in San Francisco.

Dan Hirschhorn will serve in the newly created role of Continuous News Editor, where he will help direct TIME's broadening, 24/7 news coverage. He was the national politics reporter at the Daily during the last election. Previously, Dan was an editor for Politico's 2012 page. Recently, he has reported on New York politics for the Wall StreetJournal,the New York Post and the New York Daily News. A graduate of Brandeis and a native of Philadelphia, Dan lives in Harlem with his wife Jennie, their dog Penny and their cat Mrs. Jones.

Working with Senior Editor Sam Jacobs, Dan will direct our growing team of Web reporters, and we are pleased to announce several additions there as well:

Originally from Chicago, Eliana Dockterman first interned for TIME last summer, and produced smart stories on culture and technology for the magazine and online. A 2013 graduate from Yale, Eliana was executive editor of the Yale Daily News Magazine and a Yale Journalism Initiative scholar.

Charlotte Alter has written for the New York Times and the Wall Street Journal.

Prior to joining TIME, she worked for HBO's TV show Girls. Charlotte is from Montclair, N.J., and graduated from Harvard in 2012, where she wrote for the Let's Go travel guides and worked for the American Repertory Theater.

Denver Nicks is the author of Private: Bradley Manning, WikiLeaks, and the Biggest Exposure of Official Secrets in American History. He has written for National Geographic Traveler, the Nation, the Daily Beast and the Huffington Post, among other publications. A native of Tulsa, Okla., Nicks is a graduate of Southern Methodist University and the Columbia University Graduate School of Journalism. He will work out of the Washington bureau.

Noah Rayman has written for Bloomberg News and the Daily Beast, among other publications. Before joining TIME, Noah spent a year in Tunis on a reporting fellowship. Originally from New York City, Noah graduated from Harvard in 2012, where he was associate managing editor of the Harvard Crimson.

Laura Stampler joins us from Business Insider, where she was a staff writer covering advertising and digital culture. Previously, Laura reported for the Huffington Post. She has also written for the New Republic, the Nation and the Miami Herald. Laura grew up in Los Angeles and graduated from Stanford University in 2010.

Joseph Lin joins us as an associate photo editor from Buzzfeed, where he served as an art director focused on native advertising. He was an intern at TIME several years ago and has also worked at People. Joseph will focus on culture and entertainment photography. He is an award-winning photographer, holding an M.S. in journalism from the Columbia Graduate School of Journalism and a B.F.A. in photography from the Pratt Institute.

Mia Tramz joins us as an associate photo editor. Mia came to TIME in April of this year as a freelancer and quickly mastered her responsibilities. Previously, Mia was Assistant Director of House of Exposure, a startup specializing in limited-edition works of art and photography, and before that she interned at Magnum Photos at Vanity Fair. She graduated from Columbia University in 2010 with a B.A. in visual Arts.

Please join me in congratulating Michael, Massimo and Catherine on their well-deserved promotions and welcoming Isaac, Matt, Jessica, Dan, Eliana, Charlotte, Denver, Noah, Laura, Joseph and Mia to the TIME family.