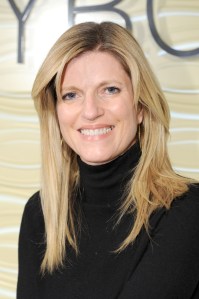 Dr. Valerie Steele, the director of the Museum at FIT, and stylist and Rent the Runway Fashion Director Lucy Sykes Rellie are honorees of the upcoming Folk Couture Benefit Gala. Both fashionable females are being honored beforehand by Yaz and Valentín Hernandez, and Laura and Richard Parsons with cocktails at the legendary, landmarked Harlem jazz club Minton's Playhouse.
Minton's, 210 West 118th Street, 6:30-8:30 p.m., invite only
Free stuff. Those powerful two words form the basis of this beauty event, intended for writers and editors, but in Manhattan, that applies to just about everyone. It's beautypress Spotlight Day, featuring an "exclusive beauty product showcase and an opportunity for editors to meet beauty brands and establish a connection." Product demos, samples and Bravo star chef Roblé Ali will be there offering signature cocktail and desserts.
Midtown Loft & Terrace, 267 Fifth Avenue, session one: 11 a.m.-2 p.m., session two: 4 p.m.-7 p.m.