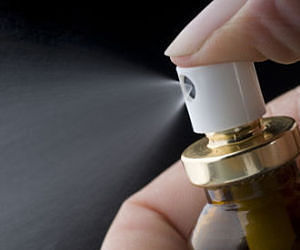 If you have trouble lasting longer in bed than it takes for a Snapchat to disappear, a small group of scientists have found a solution for you, and it is basically spraying Chloraseptic on your penis.
Mike Wyllie, who was part of the team that invented Viagra in the '90s, recently announced that he has created a new solution to help combat premature ejaculation. The drug, which has been approved in Europe and is expected to hit the market early next year, is called Tempe. Men who sprayed it on their nether-regions lasted five times longer in bed than they normally do, much to the relief of their sexually frustrated partners.
The spray itself is basically a concoction of two different anesthetics that numb sensations in the penis, allowing users to last longer in bed without succumbing to the oversensitivity of their own genitals. Think of it like sore throat spray for your dick.
The spray only takes 5 minutes to take effect and can be sprayed up to two hours before intercourse. How to get it on your boyfriend's penis without him noticing and making him feel bad is a question you'll have to answer yourself.