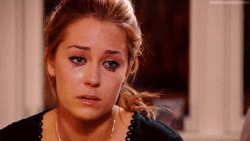 BlackBerry Messenger will always remind us of the heady mid-2000s, when side bangs were cool and Lil' Wayne was in his prime. We used to pine for the days of BBM (although we'll pass on more side-bangs, thanks), remembering the group chats, read-receipts and handy emoticons fondly.
Then, the emoji keyboard became a standard offering on iOS, and most people stopped caring about BBM. The only thing missing from Apple's texting was a roster of emoticons, anyway. With emoji, we had access not only to the faces and hearts available through BBM, but also eggplants, gerbils and lit bombs. What's BBM again?
But just in case you have a hankering for nostalgia and your typical group text isn't enough for you, BlackBerry is releasing an app for iOS and Android. The Android BBM app is launching at 7 a.m. on Saturday, Engadget reports, and the iOS version will be ready at midnight on Sunday.
Unless it comes with a 3D-printed version of that dreamy, clickety-clackety BlackBerry keyboard we all miss so much, we'll probably be passing on this.