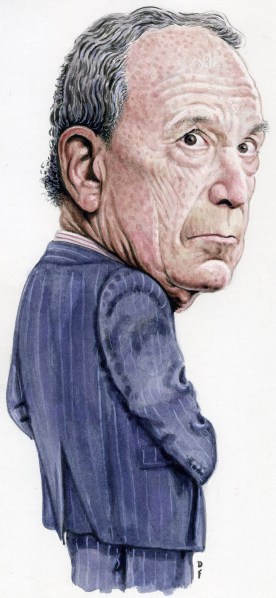 Michael Bloomberg's mayoralty has been built on one simple fact: The City Charter of New York City gives the mayor enormous power. During his mayoralty, Mr. Bloomberg has aggressively used instruments of power to influence almost every aspect of civic life: health, transportation, public schools (which he has twice persuaded the state legislature to place under his control), parks, culture and economic development through bold rezoning and preservation policies.
During the past few months, Ken Auletta in The New Yorker, Chris Smith in New York magazine and The New York Times editorial writers have dissected the Bloomberg record. They have focused on Mr. Bloomberg's personality and wealth as the key factors defining his legacy rather than on what he has actually done.
The New York Times editorial page has adopted a bipolar approach to Mr. Bloomberg's closing months, harsh criticism that is too late to have an iota of impact on municipal policy. And even when Mr. Bloomberg's school reforms are praised, the mayor gets no credit. The NYPD's "stop and frisk" policies have become a quasi-religious issue for The Times, overshadowing the fact that in 2012 New York City had the fewest murders and fewest recorded shootings in more than 45 years. The Times simply refuses to understand how the vast improvement in public safety has encouraged housing in once dangerous areas, attracted record numbers of college students to New York City and lured more than 50 million tourists per year– creating jobs in restaurants, hotels and retail, especially for those with limited English skills and formal education.
With Mr. Bloomberg's mayoralty coming to a close, what can we learn from his 12 years in office? Should the popular media's diagnosis be treated as gospel—that a billionaire mayor tried to impose his personal agenda on New Yorkers, that he lacked the Clintonian gene to convey empathy on demand and that his policies ignored the vast majority of middle- and low-income New Yorkers who cannot afford to live on the Upper East Side of Manhattan?
As someone who has spent all but eight of my 64 years in New York City and who advised Mr. Bloomberg when he ran for the first time in 2001, I think it's wise to follow Al Smith's advice: "Let's look at the record."
New Yorkers adopted a new City Charter in 1989, after the United States Supreme Court had ruled the old Board of Estimate was unconstitutional, in violation of the "one person, one vote" principle. The new City Charter transformed the mayor from a deal-maker to a doer; all power in New York City would flow from the Office of the Mayor.
The City Charter gives the mayor control over the budget, as well as the authority to appoint every deputy mayor and more than 65 commissioners without any need for review or approval by a legislative body. These appointees serve at the pleasure of the mayor; they can be fired at any time for any reason. That is what makes New York City government work: The mayor is ultimately accountable for everything (except the subways and buses, which are run by the MTA, a state agency under the control of the governor). The mayor determines how much money the city can spend each year; this is more power than either the governor of California or New York has in setting the state budget. And the mayor of Los Angeles does not even freely select the head of the Los Angeles Police Department.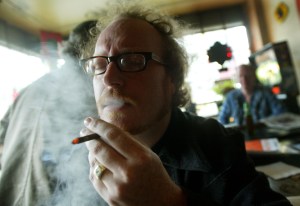 Mr. Bloomberg, having won office without taking funds from business or labor groups, had an unusually free hand to staff his government. He picked people based on their skills and knowledge and drew heavily on government professionals, regardless of their political pedigree. He delegated power and autonomy to his commissioners, the reverse of the Rudy Giuliani administration, where City Hall mandarins told the commissioners what to do, who to hire and what they could say to the press. Mr. Bloomberg created a climate that encouraged change and fostered municipal innovation; he wanted his commissioners to adopt bold and controversial policies and then backed them up, even in the face of intense criticism.
Public Health in the 21st Century
Soon after taking office, the mayor and his new health commissioner, Dr. Tom Frieden, whom he personally recruited, called for a ban on smoking in all workplaces, including restaurants, bars, offices, theaters and sports arenas. Despite intense opposition by the tobacco industry and the owners and patrons of bars across the city, Mr. Bloomberg prevailed. Within a year, cities around the nation followed New York's lead. As Jim Dwyer has pointed out, today smoking is even banned in Ireland's bars, something that would have been inconceivable before the Bloomberg ban spread across the globe. The smoking ban, in conjunction with high taxes on cigarettes in New York City, has led to a 51 percent drop in youth smoking and a one-third drop in adult smoking. And contrary to all predictions, the number of bars and restaurants in New York has increased from 11,746 in 2002 to 17,271 in 2011, and the number of people employed in this industry rose by 48 percent during the same time period.
Most important, Mr. Bloomberg resuscitated the Board of Health, a regulatory body appointed by the mayor, which had originally been created in the 19th century to fight epidemics like cholera and yellow fever. Under Mr. Bloomberg, the Board of Health took on 21st-century challenges like diabetes, obesity and teen pregnancy. The public health agenda was expanded to prevent epidemics, not just to respond to them. Under Mr. Bloomberg, whole milk is banned from public school cafeterias, calorie counts are clearly marked in many fast food establishments, and restaurants are publicly graded for their compliance with the city health code.
Economic Development: Not Just Brick and Mortar
One of Mr. Bloomberg's first acts, upon taking office in 2002, was to kill the plan to build a new headquarters for the New York Stock Exchange. Mr. Bloomberg and Dan Doctoroff, his deputy mayor for economic development, came from the world of finance and knew that electronic markets would soon make the stock exchange floor obsolete. This was a signal of things to come; few mayors had the confidence to so easily reject the demands of Richard Grasso, then president of the NYSE. Soon, the Bloomberg administration put a hold on the demolition order for the High Line, then just an unused, elevated railroad spur running through buildings in Chelsea.
Unlike his predecessors, Mr. Bloomberg did not believe that real estate was the basis for economic development. Rather, he recognized that public safety and investments in parks, culture and schools were essential to make the city an attractive place to live and work and that firms in the 21st century would seek out locations with the best brains and talent.
Mr. Doctoroff and City Planning Commission Chair Amanda Burden, with the 2012 Olympics as their foil, undertook massive rezoning of neglected industrial areas across the city. The Department of City Planning no longer waited for property owners and land-use lawyers to propose rezoning; the city itself identified areas that should be sites for new housing, offices, parks and retail stores. The city would plan for the future, negotiate with community groups and create the conditions for private investment, even if it meant being decades ahead of the market.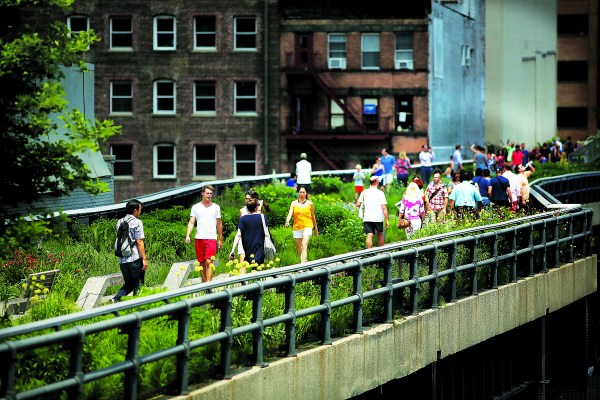 Unlike Gov. Nelson Rockefeller and Mayor John Lindsay, who built Co-op City and Starrett City, huge apartment complexes at the outer edges of the Bronx and Brooklyn, respectively, the Bloomberg administration focused on underused areas close to Manhattan—on the East River—and on Manhattan's Far West Side, which was disconnected from Midtown Manhattan and filled with rail yards, auto repair shops and aging industrial buildings.
Decaying waterfront areas like Coney Island were rezoned for housing and commercial uses. And on the Lower East Side, where community conflict stalled any development for 40 years, the Bloomberg administration forged a plan that will ultimately generate more than 1 million square feet of housing, open space and shops next to 238-foot-wide Delancey Street, Manhattan's widest street.
Critics of the Bloomberg administration claim that only the rich benefit from his development policies. Nothing could be further from the truth.
The Fourth Avenue corridor in southern Park Slope is filled with apartment buildings that have replaced gas stations and garages; First Avenue in East Harlem is witnessing a surge of new middle-income housing, and Hunter's Point on the Queens waterfront will soon have the largest concentration of worker housing, designed for the people who teach in the schools, staff the hospitals and run the subways. More than 160,000 units of affordable housing were built or preserved by the Bloomberg administration, far more than any of his predecessors, including Fiorello LaGuardia, who relied on federal government funds to pay for vast public housing projects like Red Hook, the Harlem River Houses and Queensbridge Houses.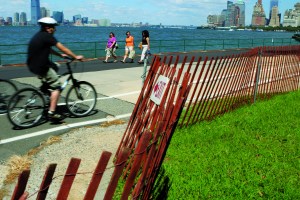 Perhaps the greatest single example of how Mr. Bloomberg redefined economic development has been his strategy to strengthen the city's scientific and engineering infrastructure. New York City already had superb medical, law and business schools and outstanding programs in film, music and the performing arts. But we simply did not produce the ideas, inventions and talent that drove the high-tech industries of the future. Mr. Bloomberg, a former chairman of Johns Hopkins, and Robert Steel, the current deputy mayor for economic development and the former chairman of Duke University, recognized that the city's universities were lagging in science and engineering. Only a mayor like Mr. Bloomberg could tell NYU and Columbia leaders that their intellectual hegemony was over.
Mr. Bloomberg intended to bring in a new player to raise the city's engineering capability, offering free land and infrastructure to a university willing to establish a serious scientific presence in NYC.  After a global competition, Cornell-Technion was chosen to build a new campus on Roosevelt Island, while NYU and Columbia were given city assistance to launch their own new programs in science and technology. It is too soon to judge the Bloomberg administration's science and engineering strategy, which also includes start-up incubators for high-tech firms, but New York City is now perceived as more than a place to pursue a career in art history, early childhood education or securities law.
Bloomberg in Albany
No NYC mayor can function without learning how to play in Albany. The conventional wisdom is that Mr. Bloomberg has been unable to work Albany to achieve his goals. This is inaccurate. In fact, just the opposite is the case. True, Mr. Bloomberg failed to win state support for two high-profile initiatives, congestion pricing and a West Side stadium. Nevertheless, no mayor has had a more ambitious Albany agenda.
Mr. Bloomberg accomplished something that Ed Koch, David Dinkins and Mr. Giuliani failed to achieve: mayoral control of the city's public schools. Mr. Lindsay was so distrusted by the state legislature that the NYC mayor was given just two appointees out of seven on the old Board of Education. Mr. Bloomberg won mayoral control twice and even managed to win legislative approval for expanding the number of charter schools in NYC, despite intense union opposition.
But his real victories have rarely been noticed. He won state approval for his plan to create a new class of taxis for street-hails in the outer boroughs, something the taxi industry fought with every dollar they could muster. Three-thousand licenses have already been issued for the new lime green taxis, and, by the end of the 2013, a total of 6,000 licenses will have been issued, with an additional 12,000 to be granted over the next two years. This is a revolution in outer-borough transportation, creating a new cadre of entrepreneurs and access to transportation in neighborhoods outside of Manhattan.
Mr. Bloomberg also found a way to get the state government to directly help the municipal budget, by having the state take over payments for the bonds issued by the Municipal Assistance Corporation during the 1970s fiscal crisis, a stroke of financial creativity that Gov. George Pataki unsuccessfully fought in court. Mr. Bloomberg's success in convincing the state legislature to pay for a $6 billion capital construction program for New York City schools is rarely mentioned, but it has resulted in more than 100,000 new seats in the city's public schools and hundreds of new and renovated school buildings.
Perhaps nothing illustrates how Mr. Bloomberg has outplayed Albany than the city's takeover of Governors Island and Brooklyn Bridge Park. Both properties, jointly owned by the city and state, were stalled; the state was reluctant to spend money on these high-profile, but unimproved, properties. Mr. Bloomberg offered the state legislative leaders and Gov. David Paterson a deal they could not refuse. He would invest municipal funds but only if NYC had full control over both properties. He has kept his word; today, Brooklyn Bridge Park is a magnet for visitors from across the borough, and Governors Island is on its way to being a world-class park.
When compared with the way in which the state legislature simply abolished the commuter tax during the Giuliani administration, a misguided assault on NYC by the state legislature, Mr. Bloomberg's record in Albany has been amazing.
Mayors traditionally avoid dealing with difficult, contentious problems. Mr. Bloomberg could not resist them. And he solved more than his share. That is why we now have a long-term solution to the disposal of solid waste, based on marine transfer stations and rail, rather than relying on costly trucking which generated tons of air pollutants in the poorest neighborhoods. (Naturally, wealthy residents of the Upper East Side were the loudest opponents to the Bloomberg plan that included a marine transfer station near their homes). For years, Washington Square Park has needed a massive renovation; mayors, such as Mr. Koch, were reluctant to do so in the face of loud community resistance. Mr. Bloomberg had the guts to totally rebuild the park, invest in modern, safe children's play equipment and even create more green open space, despite the opposition of the local community board.
No area has been more neglected over the past half-century than the New York waterfront. In less than a dozen years, we have seen the creation of new waterfront parks and walkways on the East River, the cleanup of the Bronx River, sports fields on the Harlem River and, since Superstorm Sandy, a program of beach improvements and restoration along the Atlantic Ocean, and a new aquarium on the Coney Island boardwalk is underway. It is a real source of irony that it took a businessman like Mr. Bloomberg not an environmentalist, to connect New Yorkers with their waterfront.
The charge that Mayor Bloomberg has favored Manhattan over the other boroughs has been repeated so often that the public accepts it as fact. In truth, the borough that has flourished the most over the past 12 years is Brooklyn, where the Bloomberg administration has spent millions to bring cultural organizations to a new district surrounding the Brooklyn Academy of Music. He invested millions in the spectacular Brooklyn Bridge Park, restored McCarren Park and rebuilt its massive swimming pool, rezoned Flatbush Avenue so that adult entertainment shops and car washes have been replaced with housing and designated historic districts in Bedford-Stuyvesant, Crown Heights, Williamsburg and Weeksville. The new Ikea provides vital jobs for residents of nearby public housing and was built with Bloomberg support, despite the opposition of environmental and preservation groups. Brooklyn's own Borough President Marty Markowitz has often said that Bloomberg has done more for his borough than any other mayor in history.
The media likes to describe Mr. Bloomberg as "remote, and it is true that he is not as confrontational as Mr. Giuliani or as theatrical as Mr. Koch. But he has been far more effective than any of his recent predecessors in getting things done and not the easy tasks but the hard ones that have eluded mayors for decades. He understood how to harness the power of the mayoralty, and his impact can be felt in the city's schools, parks, streets, cultural life and health.
We cannot rely on the rhetoric of the current mayoral campaign as a basis for understanding Mr. Bloomberg's impact on the city. When Bloomberg took office in 2002, less than four months after the attack on the World Trade Center, many thought New York had no future as a world city. But over the past 12 years, there has been a transformation in the city's school system, physical environment, streets, parks and economy. We now have an all-time record of 3.4 million private sector jobs, 405,398 of which have been created since December 2001. New York City is responsible for almost 10 percent of all of the new jobs added in the United States during the past dozen years.
Michael Bloomberg's mayoralty will yield public dividends for decades to come as the city's third water tunnel comes into service, as the new 7 subway line extension leads to new housing and offices on Manhattan's Far West Side, as performing arts groups get new low-cost rehearsal and studio space financed by the city and as the New York Police Department gets a new, state-of-the-art academy in College Point, Queens. The lasting benefits of his 12-year mayoralty have only begun to be felt.
As we approach the end of the Bloomberg mayoralty, it is stunning to realize the scope of his impact on the city. From what we eat to where we live to what we study to how we move—by bikes, ferries, taxis and soon subways. The guy has made a difference. It's an amazing record—one that the next mayor will have a hard time matching.
Mitchell L. Moss is the Director of the Rudin Center for Transportation and the Henry Hart Rice Professor of Urban Policy and Planning at New York University.