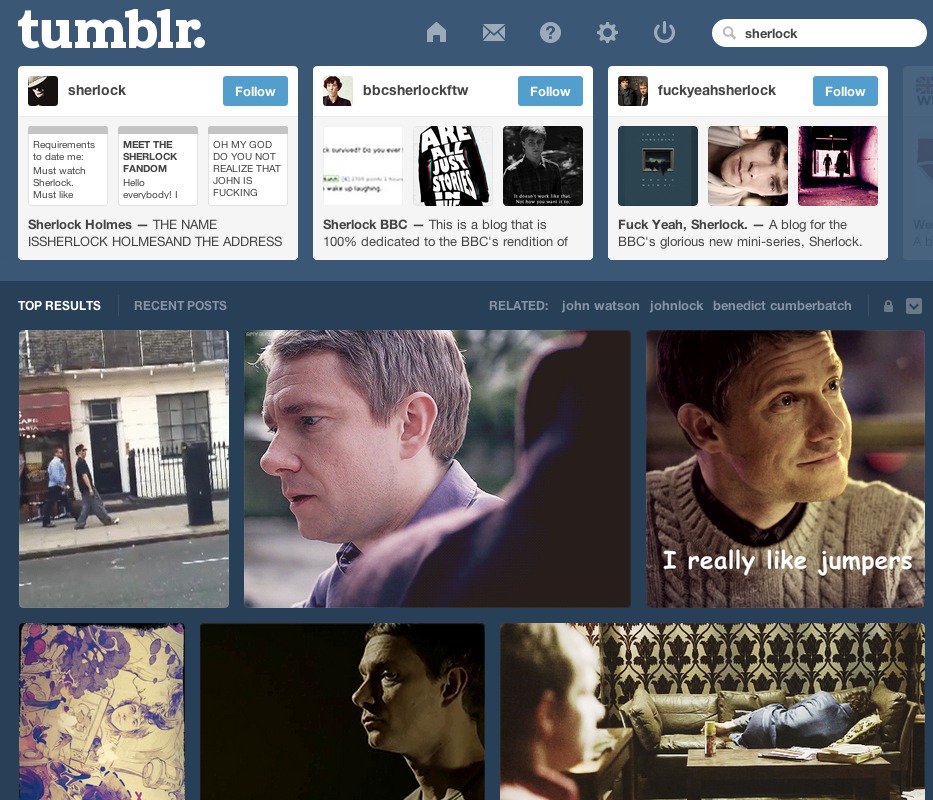 For most of Tumblr's history, attempts to search the site have been frustrating and often just plain fruitless. It really took a lot of dedication to keep up with the erotic Optimus Prime fanfic community, you know?
But it looks like the company finally invested some effort into fixing this particular feature. Tumblr announced today the site's search functionality "has been rebuilt, front to back, to help explore all of your 65 billion(!) posts." You can now search multiple tags and, wonder of wonders, a search now returns not just tagged results but mentions, as well. It'll also suggest related blogs.
Plus they've played with the NSFW settings:
"And in an effort to make the explicit content filter more transparent (and less confusing), we've moved the option right to the search results page. We've also been able to use this smarter filtering to unblock innocuous keywords in our apps that used to be prohibited by app store policies. #reaction gif #happy!"
These changes will make it easier than ever to track trends within the Homestuck fandom, in case you're looking to go completely out of your mind.