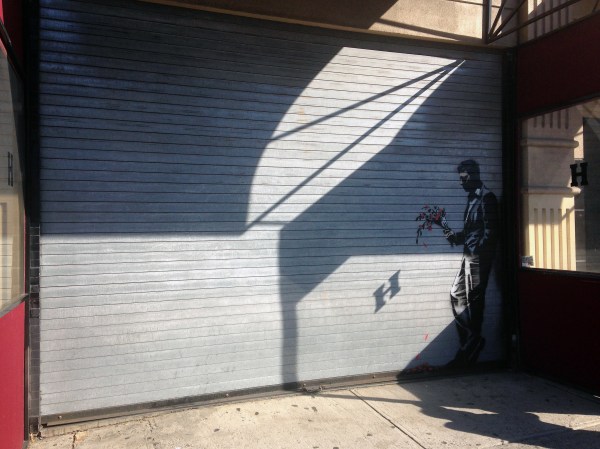 Not one to sit at home and knit, Banksy has emerged from his NYPD-encouraged hiatus to tag midtown's Hustler Club.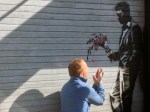 Early this morning, the graffiti artist posted a photograph of his newest work, found on the door of Larry Flynt's New York flagship.
A sad-looking man leans against the garage door frame, eyes darkened, holding a molting bouquet of red flowers. Petals drop to the floor like his head, creating a scene straight out of Blue Angel.
It seems like Banksy got the message that New Yorkers aren't classy enough to leave sculptures be and went back to  two-dimensional pieces.
The Observer found its way to the work to find quite a few people crowding around the somber gentleman.