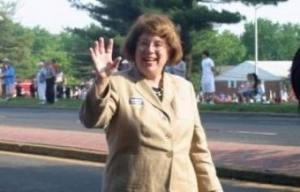 They're concentrated and their significance can't be underestimated.
In Legislative District 14, where Democratic Senate incumbent Linda Greenstein is fighting off a challenge from former district senator Republican Pete Inverso, one undeniable reality is that unions hold clout.
They're present in both power and numbers.
Members donate directly to political action committees and they attend meetings where union representatives announce disbursements. At the district's center, Hamilton, for example, about a quarter of the more than 30,000 households are union households, by some estimates.
Membership is loud and clear and, as a result, LD 14's representatives in the Statehouse know of their constituents' priorities.
It's why candidates fight for their support and is why the district's current race, which many thought could be the premier legislative race of the season, warrants close consideration for any political observers in the state.
Inverso is not a no-name candidate.
He's known in the world of Mercer County politics and served in the Senate from 1992 to 2008 where, while in office, he held union support.
But now the script's been flipped.
Democrat Greenstein holds the seat and the backing of the district's unions.
"It's disappointing," Inverso recently told PolitickerNJ.
"It's disappointing I'm not getting the support of the heads of the unions in view of the record I have in working with and trying to help them, which is the reason they supported me in the past," he said.
Inverso's campaign says internal polling has the race within the margin of error. Despite declining to share details of their polling, the campaign says the results indicate for them that it comes down to the ground game in Hamilton.
And Inverso's statement to PolitickerNJ is telling.
He failed to get the support of "the heads of unions," he says, leaving out the rank and file.
"It's the leadership," said Inverso, explaining unions often back incumbents over challengers and that his decision to mount a comeback campaign in the eleventh hour did little to help his chances of garnering union backing after leadership committed to candidates early.
"You can't fault them for that, they did what they did and I respect them," he said. "But it's the rank and file who seem to be of a mind of, 'Look, we know what you did for us, you're a good guy. You have our support.'"
But Inverso's rank and file support is largely anecdotal.
The Republican says it's been the reactions he's received while traversing the district and speaking with constituents.
"They know me," he says of the union workers.
"That's what's novel about Hamilton," Inverso says. "It is a bellwether community in a lot of respects and people tend to go zig-zag down the column."
Unsurprisingly, not everyone in the district shares Inverso's viewpoint.
"The building trades are 100 percent behind Linda Greenstein. And its membership," said Wayne DeAngelo, assistant business manager and president of the International Brotherhood of Electrical Workers Local 269 and president of the Mercer/Burlington Building Trades Council.
To be clear, DeAngelo represents the 14th District in the state's General Assembly and shares the Democratic ticket with Greenstein. So, it's safe to say he supports his fellow Democrat.
However, the union rep dismisses any notion rank and file will break with leadership or any suggestions that unions simply back incumbents.
"It's not just the leadership saying it's the right person for us," he said. "Linda's been there standing on the picket lines with us when we needed help reaching out to local elected officials."
Union members aren't forced to give a portion of their earnings to political action committees and they are not strong-armed into attending meetings where leadership announces where money will go.
"Our members volunteer to do this. If they don't want to do it, they don't do it," DeAngelo said about donations. "Our membership is loud and clear."
With regards to backing incumbents, DeAngelo points out Greenstein received union backing over incumbent Republican Tom Goodwin in 2010. Goodwin filled the position after Republican Bill Baroni, who did have union support, vacated the seat to join the Port Authority of New York and New Jersey.
And Goodwin lost.
(Goodwin, Inverso argues, only filled the position for a short period and "didn't really have enough of an opportunity from a time standpoint to … earn his credits with the union organization.")
Of course, Greenstein herself doesn't agree with Inverso's interpretation of how the rank and file will vote in the upcoming election.
"I really hope that doesn't happen. I really hope that unions will vote for their best interests," she says, underscoring "there is no issue" she has not been 150 percent on the side of union members.
"We are there for them in every sense of the word. I can't speak for the entire record that Inverso had so many years ago," Greenstein said. "But there's no union person who can say the 14th District now has 100 percent support of them now."
Both candidates squared off for a discussion-style debate late last month when they shared a stage for the first time during the campaign at a MIDJersey Chamber of Commerce luncheon. If one thing was clear as a result of the face-off, it's that Greenstein and Inverso probably agree on more issues than they disagree, all things Ds and Rs considered.
Both spent most of their time on stage solidifying their middle-of-the-road bona fides.
But if you ask the incumbent, Inverso would fall short for backing unions 100 percent of the time because, as a Republican, he will be hesitant to "go off the reservation," she says, arguing the GOP legislators have been in lockstep with Gov. Chris Christie.
"He's going to do whatever his leader wants," she says, explaining she has a history of bucking her own political party when unions weren't best served by key legislative initiatives – including the state's pension and health care benefits reform bill.
But if anyone needs evidence of how tight a race the battle for LD 14 really is, Inverso points to the one thing of the campaign he says has risen to "unprecedented" levels in the world of LD 14 politics – negative ads.
"They're feeding on the emotions of people," he said, explaining anonymously backed campaign ads and mailers are painting a picture of Inverso of being a "hard-nosed banker."
"They believe I'm a threat to this district, so that's good," he said. "But, on the other hand, no one wants to see this stuff out there."
And so both sides agree that November's results will come down to the ground game, particularly in Hamilton – where one particular group appears to hold more clout over any other.
The incumbent who holds union support now squares off against the former senator who used to hold union support. Both are vying for the seat that, in recent memory, has always gone to the candidate who's received union support.