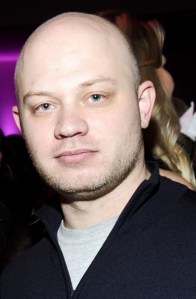 Ben Davis, the executive editor of Louise Blouin Media's Blouin Artinfo, has resigned his position to take the new title "senior writer" with the company.
Mr. Davis did not immediately respond to requests for comment, but the shuffle appears to have left the online division of the company, which publishes Art+Auction and Modern Painters, among other magazines, without an editorial head.
This summer Mr. Davis published the book 9.5 Theses on Art and Class, a Marxist critique of the art world.
Update 10/3
Louise Blouin Media President Ben Hartley writes in to say that Mr. Davis will be replaced in the short term by Tom DeKay, formerly of The New York Times:
Ben has long expressed a desire to get back to writing full time and with the rapid, ongoing expansion of our online operations we are thrilled to be able to accommodate his desire. We are happy to continue our relationship with Ben in the capacity of senior writer  — a position that allows him to write, while allowing our global audience to continue to enjoy one of the cultural worlds [sic] leading voices.  Daily operations for BlouinArtinfo.com are being managed by interim director, Tom DeKay, formerly of the New York Times.