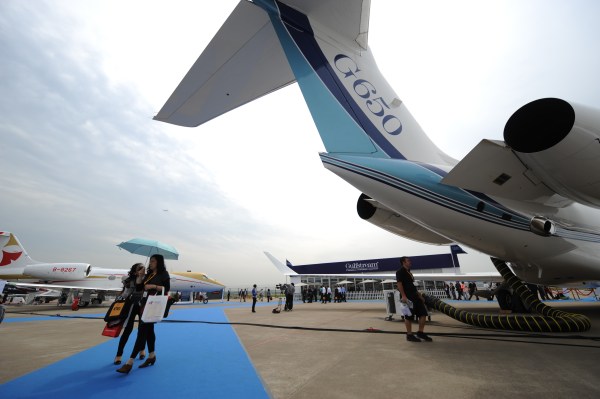 At the tail end of the summer, I found myself in Millbrook, N.Y., the guest of a dashing blond sportsman who consistently beats me at squash. As we exited his stately Georgian Mansion, I asked him if he preferred the tranquility of the country or whether he missed the electricity of Manhattan.
"Perhaps I would, if I were still relevant," he shrugged, tossing his squash gear into his vintage woodie station wagon.
"Relevant? You can't be serious." I said.
"I am. Honestly," he countered. "I'm 1990s money—in a new age—with one less zero." He sighed as we drove down the leafy lane to his club for a game of squash and a flight of dry martinis. 
Over the past few years, New York has turned into a receiving line for billionaires. While the super rich and their attending lifestyles have dwarfed the average American success story, they have also depositioned the wealthy, creating a vast and palpable divide, not only between the haves and the have-nots, but the haves and have-mores.
While there may be fewer of them in New York City than one may imagine (under 100), billionaires' influence has spawned an era of excess, entitlement, grandiosity and outright glitz not seen since the roaring twenties, causing their lesser-endowed peers to suffer from what I call billionaire buzzkill.
"'A millionaire' used to mean you've made it." A Master of the Universe decanted a beautiful bottle of Saint Émilion. His staff hovered, bringing oversize crystal goblets and chic pressed linen napkins that were as thin as crepes and as starched as a wimple. "Everyone wants to be Gatsby, without the car crash."
"Are you sure you want to drink this in the living room?" I asked as he poured the ruby-red liquid above his white furniture.
"No worries," he said, taking a call from one of his many brokers, his pressed French cuffs slicing the air.
"So what's considered real money today, if you only happen to be a millionaire?"
"I would say a hundy."
"A hundy?"
"A hundred million. But not including your real estate. I mean investible assets."
"So a hundred gets you in the game?"
"Well, maybe two hundred," he said thoughtfully, swirling the red liquid dangerously over creamy white cashmere throws.
***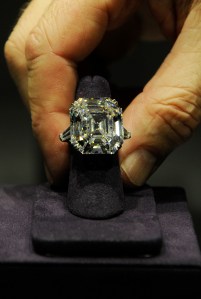 The .01 percent have had an enormous impact on the psyches of people formerly running New York and have taken the fun out of la vida loca. The resulting syndrome—let's call it millionaire malaise—includes symptoms such as loss of identity, the throwing in of the competitive towel and Xanax- and chardonnay-level anxiety.
The terrace of Orsay seemed a perfect place to broach of billionaire buzzkill with a standard-issue millionaire. Had he ever experienced it?
"Of course. Just when you think you've made it with your mack-daddy $10 million apartment, your wife comes home and says, 'So-and-so just bought a $35 million apartment,' and you feel like a loser," he said.
"Does this happen a lot?"
"It happens at least once a week," he admitted. "You think you're a player, flying your family first class, then so-and-so asks for your tail number, and they look at you like you're taking the bus because you're flying commercial."
"Wow, that's a trip."
"You're excited for your recent art acquisition, and then they invite you to the opening of their new museum. Buzzkill. You spend your bonus buying your wife an 8-carat cushion-cut diamond, and her best friend calls it cute while she flashes the 20. You're psyched you splurged for floor seats, and they're buying the team. Buzzkill. I need another glass of wine," he grimaced.
"Or I can throw you a charity dinner," I offered.
***
I paid a visit to an old friend whose family name adorns one of the city's most prominent cultural institutions. I wondered whether he had similar experiences, given his burnished stature. We sat in his cavernous Fifth Avenue apartment with family portraits looming.
"Understatement went out the window with Lehman," he said, sipping a Blackwell rum on the rocks. "Personally, I like walking around in my old khakis and sweater with holes in the elbows. I like my hoboish style. Of course, you get no service."
"I'm sure that's not entirely the case," I countered.
"Look, I'm so far from being important now. I feel like a shrinking star with a bit of Yankee thrift. I'm just hunkering down. A person of modest wealth and achievement protecting the franchise," he said among the corgis and chinoiserie.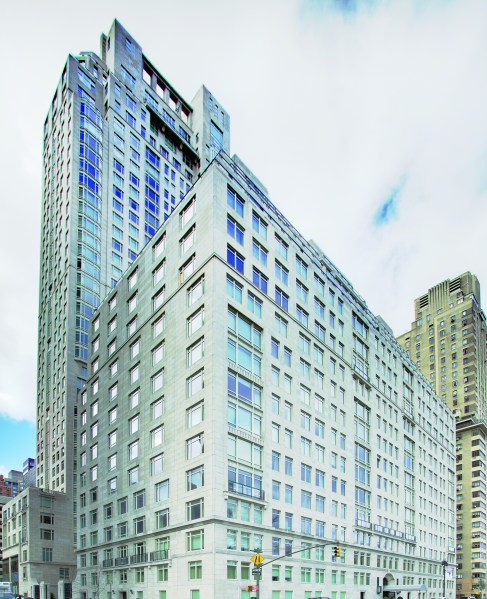 "Well, take this apartment," I said. "Very few people could ever pass the board interview, no matter how much money they had."
"That's the point," he said. "Those people don't want to live here. They don't want to live by anyone else's rules."
The exclusivity of some of New York's toughest co-op boards has had a reverse effect. I recalled reading a recent article in The Wall Street Journal about one of New York's most prestigious co-ops hiring a public relations firm to help promote sales.
"In a way, it's good, because the new condos represent another product for another group," he observed. "People want to live in a co-op, because they appreciate communal living with like-minded people living quietly, privately in understated elegance, not to mention the prewar details."
He continued: "There are quiet billionaires who live here, but you'd never know it. It's just that if you don't like being told 'no' and your wife has a personal publicist, it's probably better if you live on the West Side or Downtown."
"It's not my Madison Avenue anymore," the chic brunette heiress explained over sea breezes in her classic East Hampton sunroom, the low-key wicker set prompting me to recall the well-known quote about how it takes a few generations to actually understand wicker.
"Growing up in the city, I remember it as a small village, where I used to know everyone and … don't take this the wrong way, that I was somebody."
"And now?"
"I walk up and down the avenue, I don't know many people, and they don't know me. Honestly, I don't even recognize the brands. A cashmere sweater costs as much as a small car. And who are all these people anyway? Hardly anyone speaks English," she sniffed.
"What is the biggest change since your days at [an elite private girls school]?"
"The tone has changed. The taste and the manners especially."
"Meaning?"
"The old-school wealthy do things a certain way. Handwritten notes instead of email. Having dinner conversation without the person across from you on
their cell phone the whole time. Texting has ruined a whole generation. Then there are what we call the new West Side billionaires. You know the ones that live in those condos."
"And would you ever live there?"
"I wouldn't call that area living. More likely visiting."
"Well, it's all near the park isn't it?"
"That's like saying there's no difference between East and West Hampton, even though they all share the same coastline. Can I get you a refill?" She surveyed the tinkling ice cubes in her glass.
I put in a call to a real estate agent who is known for prying loose all of those newly acquired hundies.
"Today, the super rich want to live in glass boxes," the über broker said, offering me a walking tour of the West Side as she navigated three digital devices and tottered on skyscraper heels.
"They want light, air. They want modern, contemporary. They want ceiling-height, recessed lighting. They want wall space for the art. They want glass, views, service. They want to do what they want when they want. They want to renovate, decorate. The whole shebang."
"They want a lot."
"And they get it."
"So, do you only sell condos?"
"I don't sell, I specialize." She said applying dizzying red lipstick. "They sell themselves, even before they're built."
"What about co-ops?"
"Most of my clients don't have the time or patience to sit in a room with a bunch of fuddy-duddies judging them," she said marching down CPW like General Patton in Louboutins.
"Do your clients even look at co-ops?"
"Mostly no. Some don't want to reveal all their financial info to a board," she added. "But most want a level of freedom and have zero tolerance for restricted building. They don't want co-op rules like no dogs allowed and grandma taste. New York real estate is a gold mine, and there's hardly any great inventory. That said, condos have clearly out-priced co-ops in terms of price and changed the way the super rich look at the luxury market. In my opinion, it's where the super-smart money is going. Listen, I have to run." She looked at her diamond-encrusted, saucer-size timepiece.
"Where to?"
"I have an appointment to show a $30 million apartment to, like, a 20-year-old."
"Tech?"
"How did you know?" she asked, taking the bottle of water from her driver.
"A wild guess. So no co-op for him?"
"I'd like to see their faces when he shows up to that board interview in a hoodie," she smirked. "Although he could buy and sell the lot of them."
***
"I really don't think it's only a new money versus old money thing," a billionaire philanthropist and political donor told me as we walked around the reservoir with the buildings on Fifth, Avenue CPW and CPS providing an ironic tableaux.
"There are newly minted billionaires who value old-money pedigree and old-school billionaires who'd rather live in a Tribeca loft. That said, this happens every 100 years when new wealth is created and shakes up the old guard. And then both sides take pot shots at each other," he said, sipping his Juice Press Fountain of Youth.
"How so?" I asked, drinking a Runa Energy.
"The old money says the new money is gauche and parvenus. And the new money has contempt for the establishment's moribund practices and strictures."
"Such as?"
"Let's say a restricted private club that allows one spouse to join and not the other. What's elegant about that?"
"Do you think billionaires are behaving badly?"
"Some behave poorly, and some, like our mayor, are quite hardworking and understated given his level of wealth. Then again, there's a certain mean-spiritedness to how old money views the new wealth."
"Such as?"
"The restrictive nature of certain clubs, co-ops, institutions are meant to keep certain people out. Now, there are equally prestigious options, and they're no longer the only game in town, which is about time. The co-op owners also get crazy knowing the new buildings are trading at huge premiums. It's actually great payback, literally. That's why I live in a townhouse. I have no patience for all the nonsense."
"Do you think it's particular to New York?"
"The international billionaires are coming here, because it's the safest and best place to be—an expensive insurance policy. What's playing out in New
York is playing out on a national level. You have one mayoral candidate describing New York as a "tale of two cities" and the mayor welcoming fellow billionaires to New York because they're good for the economy and tax burden. They both have a point."
"So you don't feel badly about all your hundies and billions?" I joked.
"I've worked hard for it all. Either we're capitalists or socialists! That's the problem today—the conflict, the indecision. … You can't have it both ways."
"Well, as long as you're happy," I said.
"It all goes back to what I think Plato said."
"What's that?"
"In order to be truly happy, you have to surround yourself with people less successful than yourself," he said, walking down the steps to a waiting town car.
"So do you practice what you preach?"
"Of course. Why do you think I'm spending time with you?" he joked in a nonjoking fashion, then slid in the backseat before the car sped away.
As I walked out of the park down Fifth Avenue, I marveled at the facade of the Metropolitan, as I always do, and thought there's nothing better than living in New York. But it just may be time to add a few new friends to the list.
_______________
Richard Kirshenbaum is CEO of NSG/SWAT, his new marketing and creative services company and author of the memoir Madboy. You can follow him on "Ad of the Day" on Twitter.