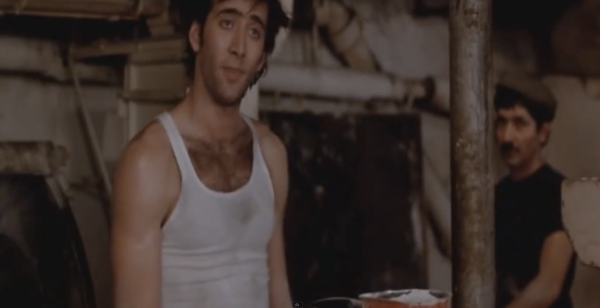 "I sweat and shovel this stinking dough in and out of this hot hole in the wall and I should be so happy. Huh, sweetie?" a sweaty, young Nicholas Cage asks Cher in what might be his most bathos-drenched performance.
"You want me to take my hot bread, put it away and forget it?" he implores.
For Cammareri Bros. Bakery, whose brick oven was the setting for the 1987 film Moonstruck, the answer is finally yes. The company has filed for Chapter 11 bankruptcy, according to Crains, and no cinematic association can save it from the debts it owes to "fewer than 50 creditors."
It's been a long-time coming for the 80-year-old bakery, which dubs itself a "household name" among Italians on its website. In 1998, it closed its retail storefront and merged with Monteleone in Carroll Gardens. In 2011, it opened a bakery and cafe in Hoboken, which bit the dust after just a year.  Of late, the company has supplied bread and pastries to restaurants throughout the city and operated Cammareri Caffe in Fort Greene.