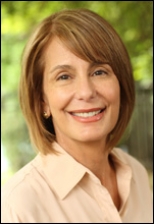 TRENTON – Gubernatorial candidate Sen. Barbara Buono and her physician husband, Martin Gizzi, released their 2012 tax return Tuesday, showing $537,660 in total income, which included $479,806 in wages.
The return, released by the campaign, showed a total tax of $145,758, total payments of $152,762, and a refund of $7,004.
Gov. Chris Christie released his tax returns earlier this month.