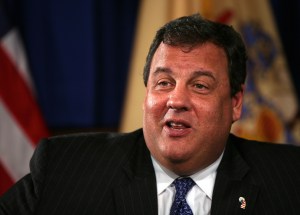 Filing campaign contributions with New Jersey's Election Law Enforcement Commission is a thing of the past for Gov. Chris Christie.
At least, that's the word from Christie's re-election team as it relates to seeking public matching funds.
Christie fundraiser Bill Palatucci told PolitickerNJ Tuesday evening ELEC approved about $56,000 in campaign contributions earlier in the day. The approval would draw $112,000 in matching funds and max the campaign out of the $8.2 million in eligible matching funds.
ELEC reports set to be released in the coming days will show the Christie campaign has about $8 million cash on hand, he said.
The news comes about a week after ELEC announced Sen. Barbara Buono's campaign was approved more than $405,000 in state matching funds, bringing her total amount received to $1,060,321.
If all of Buono's matching fund submissions are fully approved, her war chest will be about $2 million.