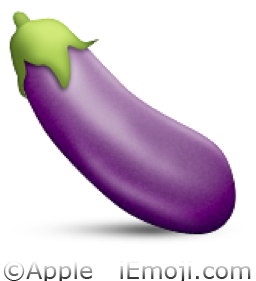 Sometimes, it feels like being bombarded with unsolicited photos of disembodied dongs via text message is just part of the crazy times in which we live.
"Why?" you ask yourself, late at night when you receive a grainy photo of your hammered ex-hookup's family jewels. "Why does he think this is acceptable?"
Well, from now on, along with that "What the fuck is wrong with you?" text, you can affix a link to critiquemydickpic.tumblr.com.
On this new blog, one brave soul is showing the digital flashers of the world how to concoct a cock shot that's at least slightly appealing. Anonymous dick-havers can send their photos to the critic, who will give them pointers and finally assign a letter grade.
The writer rails against "the log," a most nefarious style of dick pic:
"'the log' is when you take a bird's eye view, close-up shot of your enormous dick, with your dick taking up most of the frame & with very little surrounding detail. dudes, they're boring. they're ~so~ boring. they say 'look at my fat cock' & fuck all else. they say 'i'm hung, but i'm remarkably dull'."
Yes, yes, a thousand times yes. The blogger also points out that human touches like a nice background and maybe a firm grip on the shaft do wonders for making your dick pic look more erotic and less clinical.
However, we must take umbrage with the critic's insistence that one man's lift of his T-shirt is playfully attractive. In actuality, it's a well-established fact that there is nothing creepier than the sight of a man wearing only a T-shirt with no trousers or briefs, his bait and tackle dangling listlessly from beneath his hemline.
Other than that, though, keep it up.
(h/t The Daily Dot)