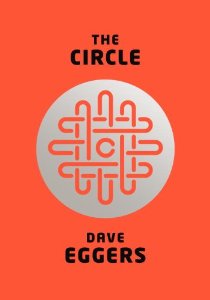 Coming soon to an indie bookstore near you: The Circle, Dave Eggers' take on Silicon Valley. The book's launch has gotten off to a bumpy start, though, as Kate Losse claims that it's basically a novelization of The Boy Kings, her memoir of her time at Facebook. Well, today Mr. Eggers finally piped up in his own defense in a statement to TechCrunch. (One imagines him dispatching an assistant to research these "tech blogs.")
He says he's never even heard of Ms. Losse's book, much less appropriated her story for his own purposes: 
"I want to make it clear that I have never read and have never heard of her book before today. I did not, in fact, read any books about any internet companies, or about the experiences of anyone working at any of these companies, either before or while writing The Circle. I avoided all such books, and did not even visit any tech campuses, expressly because I didn't wantThe Circle to seem to be based on any extant companies or upon the experiences of any employees of any extant companies."
That's almost exactly what he said in this Q&A last week: "There was a point where I thought I should tour some of the tech campuses, but because I wanted this book to be free of any real-life corollaries, I decided not to….  I didn't interview any employees of any of these companies, either, and didn't read any books about them. I didn't want to be influenced by any one extant company or any actual people." He has lived in the Bay Area for 20 years, though, so "I've been very close to it all for a long time."
So Dave Eggers is defending himself by saying he did zilch in the way of research. Fascinating.