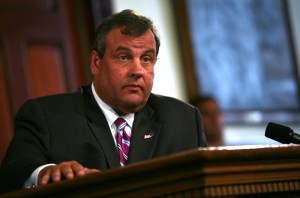 The governor's decision to invest time and resources into three legislative district races is all for naught.
At least, that's the message in Democratic circles where some operatives are suggesting the move by Gov. Chris Christie's re-election team is more about putting on a good show rather than fully supporting GOP candidates. Of course, Republicans disagree, however Democrats say the proof will be in the size of the investment.
"Until you see the number of ads and the placement of ads, a lot of this is sort of theoretical," said Derek Roseman, a spokesman for Democratic campaigns, in reaction to today's news that Christie's campaign is investing time and money in races in legislative districts 14, 18 and 38.
"This is, quite frankly, something that we've been prepared for," he said. "And the reality is that we put a program in place that can withstand any last-minute onslaught."
Roseman explained the campaign's decision wasn't exactly a surprise and he went so far as to question the lasting effects of a last-minute ad blitz. But again, the exact amount of investment is not being discussed, and that's significant, he said.
News broke earlier today that Christie's campaign would invest capital into the three battleground legislative races. The funding will support cable television ad buys, mailers and robocalls.
The campaign indicated "polling data and other factors" suggested to the governor that supporting those districts' Republican challengers would "put [them] over the line" in the race.
"From day one we've been running a statewide campaign," said Christie campaign chairman Bill Palatucci.
"The governor has been helping candidates up and down the ticket, from Cape May to Sussex," he said. "In the governor's own words, we're going to run through the tape.
Earlier story: