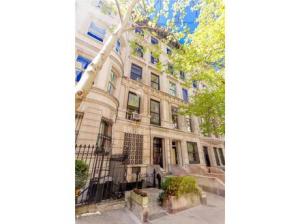 While schools like Collegiate, Trevor Day and the Lycée Française have been divesting themselves of their valuable uptown real estate of late, other educational institutions are hunkering down for the long haul, declaring their intention to remain on their tony home turf with nearby real estate acquisitions. The Diller-Quaile School of Music has just plunked itself in the latter category with a recent purchase, landing among such esteemed institutions as Dalton, Buckley, Marymount and Spence. City records show that the music school has snapped up a townhouse at 20 East 95th Street, two doors down from its current location.
The Carnegie Hill music school, which has been teaching well-heeled tots and their parents both the rudiments and the finer points of music since the 1920s—the school's drum-whacking classes for 2-year-olds were once described by New York Magazine as "essential preparation for admission to the Ivy League" and two of Placido Domingo's grandkids go there—is expanding. Diller-Quaile will now be able to offer more classes and early childhood education programs, director of development Caroline Nagy told The Observer.
Ms. Nagy said that the school has yet to decide exactly how the 5-story, 5,300-square-foot limestone townhouse will be used, but said that Diller-Quaile's thriving programs and constant need for more classroom space spurred the buy. Currently configured as a four-family house, the space will need to be renovated before the music school can move in, though we assume the school won't be doing anything to disturb the "pre-war paradise" or "outdoor opulence" that comes via a private garden and deck space, according to the listing, held by Douglas Elliman's Gilad Azaria.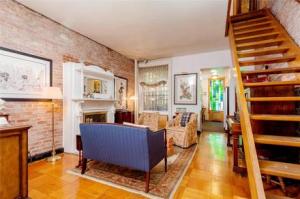 The $7.4 million purchase—Diller-Quaile paid slightly under the $7.99 million that the house was trying for when owner Louis E. Weiss listed it in April—was enabled by a recent capital campaign, according to Ms. Nagy.
The school has a habit of using capital campaigns to add to its real estate holdings: the last capital campaign during the 1990s resulted in the purchase of 26 East 95th Street, allowing the school, which has been located at 24 East 94th Street since the 1950s, to spread out into its immediate neighbor.
There is still one townhouse between Diller-Quaile and its new acquisition, and while being sandwiched between music schools might be too much for even the most ardent of music lovers, we assume the residents of 92 East 95th Street are well-accustomed to the sounds of scales at this point.
As to whether Diller-Quaile might ever be tempted to cash in on its enviable real estate, Ms. Nagy was emphatic that the school was staying put. "We're definitely not selling here," she told The Observer. "We moved to this location in 1955; we want to be where we can continue to serve our constituents in Carnegie Hill.