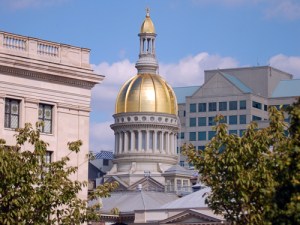 TRENTON – The combined fundraising of the 42 county party committees remains in a slump compared to four years ago, the Election Law Enforcement Commission reported in its third-quarter report Friday as the races enter their final days.
While county parties raised $5.3 million, that was a steep drop of 28 percent from 2009 when they raised $7.4 million, ELEC reported.
Combined, they have spent 4.4 million, down 30 percent from $6.4 million in 2009.
"While Republican totals are higher than in 2009,'' said ELEC's Jeff Brindle, "overall numbers are lower than four years ago due to Democratic declines."