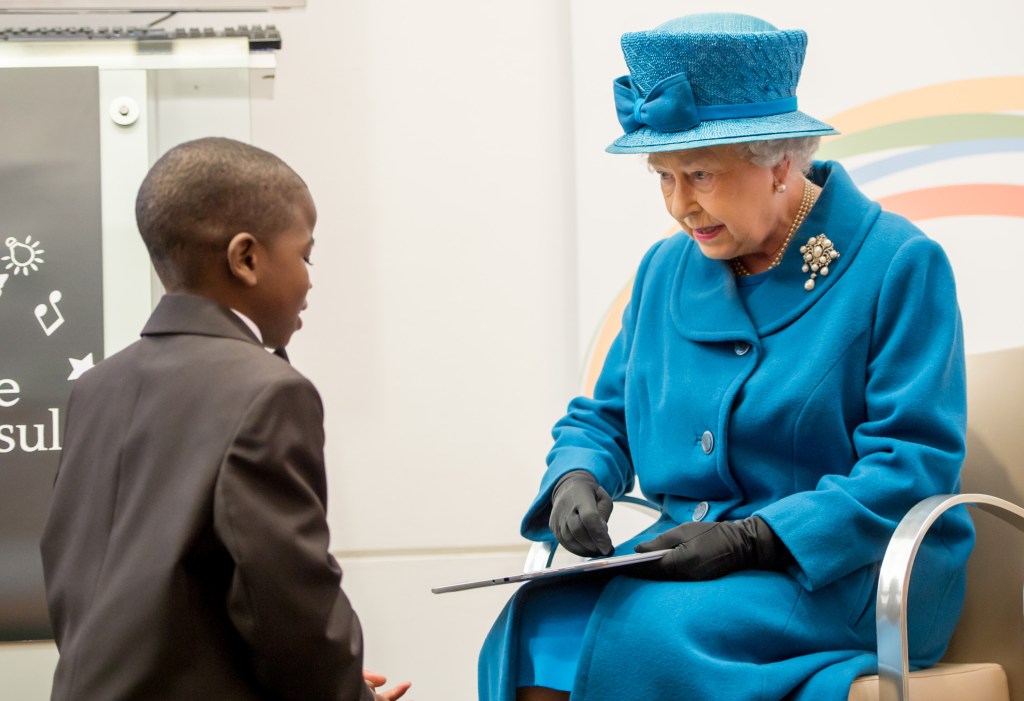 Joanne Harris, author of the novel Chocolat, was recently awarded with an MBE, a royal honor, for her literary endeavors. As part of the ceremony, reports the Telegraph, she chatted for a few, brief moments with the Queen. 

Turns out, HRH Bitsy just wanted to talk about how tech is turning Britain's youth into a bunch of philistines: "She asked me what I thought about e-books and computer games and said that she feared that children were playing with those more than they were reading books," Ms. Harris told the Telegraph.
Ms. Harris says she told her that, "we start them on e-books and computer games and TV and then try to get them on to books later."
The Telegraph naturally uses this as an occasion to speculate about the rearing of the ROYAL BABY: "The Queen's comments suggest she is likely to encourage her great-grandson, Prince George, to develop a love of printed books before he becomes too familiar with tablet computers."
Poor kid won't learn to take a decent selfie until he's in college.