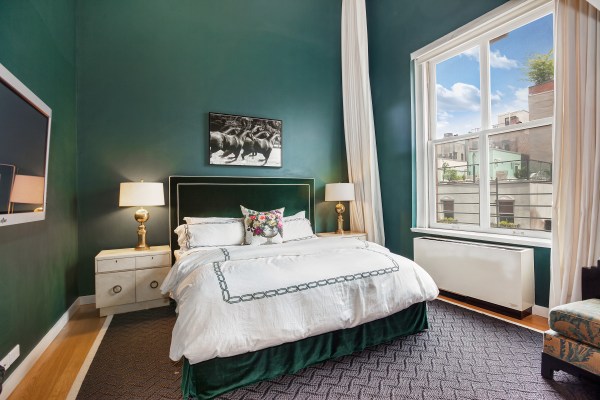 Is now the time to rent? Should you continue to rent and hold off on buying? Where? What amenities do people really care about?
Real estate brokers know-—but they won't necessarily tell you. So NYO spoke to experts across the industry. They dished on where the rental market in Manhattan stands and what is expected for the fall. Below are some hot topics that are circulating in the industry.
Winter May Be Coming—But The Real Estate Market Is Standing Strong
Historically, the real estate market tends to soften through the fall and winter and re-emerge with the flowers of spring. Shari Forrest, the leasing director at TOWN explained that rents normally drop about five percent in the fall and as much as eight percent in the winter. That's especially in areas when there is a heavy density of rental properties, such as Murray Hill or Midtown West. But our advisors claim that this winter is different.
"The market is strong. I do think some of the traditional seasonal expectations have shifted and redistributed. Summer is no longer an impossible time to rent a new apartment and, for landlords, the fall therefore doesn't mean a landslide in traffic," explained Anna Zarro, director of marketing and leasing at TOWN Gramercy.
"We do not expect the market to soften. Inventory is extremely low and demand is high; we expect strong sales as the new product comes to the market this fall," said Adrienne Albert, chief executive officer of The Marketing Directors.
"Landlords are still charging summertime rents," said Douglas Wagner, an executive leasing manager at BOND New York. That's great if you're renting your apartment, though if you are a renter, our condolences.
Renting A Lifestyle
"Renters don't just rent apartments anymore, they rent lifestyles," noted Mark Menendez, executive vice president and director of rentals for Douglas Elliman. "Landlords have responded by building projects with many types of amenities to keep renters close to home."
And it's not just fitness centers, pools, concierges and common outdoor spaces anymore. Mr. Menendez added that some landlords are being creative with pet-care centers, planned events, wellness spas and high-end golf simulators.
This Most-Wanted Amenity Is More Basic Than You'd Think
Sure, in-building gyms, home offices and sweeping views are nice, but nothing sells an apartment quite like the washer and dryer. "I think it is the most simple and most important amenity," said Dan Marrello, a leasing director at TOWN Fifth Avenue.
"The stand-out amenity in our apartments, according to our clients, is the fact that Glenwood properties offer washers and dryers in many homes," added Gary Jacob, executive vice president of Glenwood Management.
We'd sort of hoped it would be a pet-care center.