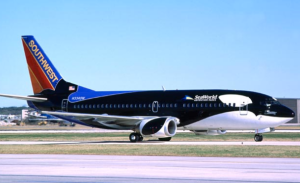 Remember when we all got excited that the FAA was going to soon ease its draconian regulations on the use of in-flight electronics…and then nothing happened? Well, now that the government shutdown is over, the FAA said Thursday that it's going to move "very quickly" with the revamped rules.
FAA Administrator Michael Huerta said that his agency is slowly getting back on its feet after the 16-day long closure, where it furloughed 12,000 workers and halted new proposals from being processed. Last month, a panel–with a little nudging from Amazon–said that the use of electronics below 10,000 feet and access to Wi-Fi from "gate to gate" wouldn't be bothersome to the plane's electronics, like previously thought.
Mr. Huerta declined to give a deadline of when the new rules will be implemented, but it seems to be on top of his list: "We know that this has a great deal of public interest, and we're going to respond as quickly as we can."
Good, because with the holiday travel season quickly approaching, this at least can ease the pain.