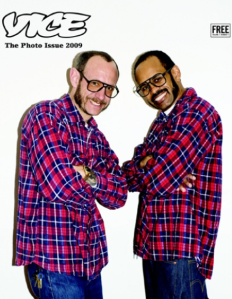 Fresh off the diamond-studded heels of its partnership with Madonna, Vice Media is expanding the selection of music, video and other media it offers on BitTorrent. The Wrap reports that the artists and actors involved in the multimedia bundles haven't yet been revealed, but we're hoping it at least involves The XX's specially created for dogs in Oslo.
The growing partnership between the two companies expands last month's deal with that weird Madonna movie. Ben Dietz, Vice's VP of sales, said the bundles will tell the "story behind the story" of the artists involved. They will vary in each instance, but will usually include candid interviews, first-person travelogues and short films.
The bundles will be available for free on the file-streaming site, but to access them, users have to tweet or gain access through another method. A pay wall be installed later. Matt Mason, BitTorrents' VP of marketing, explained to The Wrap that its a better platform for artists to promote on because of its global reach.
"Vice is helping to produce extra content to explain the context of each bundle – why the artist wanted to make what they did the way they did and why its appropriate it's distributed on BitTorrent," said Mr Mason. He noted that author (and occasional Observer contributor) Tim Ferriss had his book rise on the charts after a sample was released on BitTorrent.
The companies declined to comment on other ways they will work together, but we hope a "Vice Is Hip" deal is in the cards.