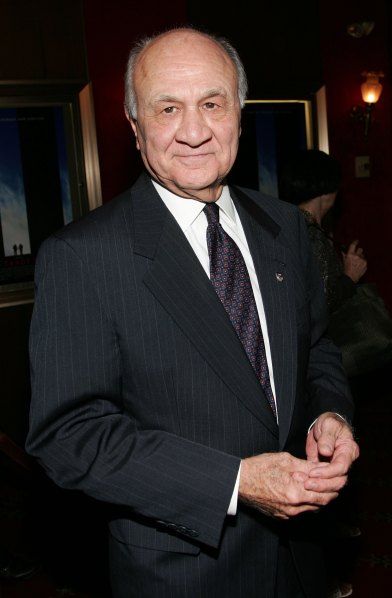 Having been in foster care as a child, Nicholas Scoppetta knows first-hand how to make the system work better for the children. His work for New Yorkers for Children has changed the way children in New York are treated, both in foster care and when they are out on their own.
Mr. Scoppetta's tireless work ethic, fast wit and careful attention to detail have helped him hold numerous high-ranking government jobs in New York City, such as assistant district attorney and fire commissioner. Yet it is Mr. Scoppetta's passion and determination to bolster and protect foster care in New York City that has garnered him recognition all over the city.
The subject of foster care is personal for Mr. Scoppetta, 81. As a child, Mr. Scoppetta landed in foster care. Those experiences prepared him for his appointment as commissioner of the Administration for Children's Services (ACS). While serving as the commissioner, Mr. Scoppetta founded its non-profit sibling, an organization he called New Yorkers for Children (NYFC). NYFC focuses on helping kids age out of the system by giving them the tools they need to have a successful education so that they can be confident as they forge their way through life. On Sept. 17, during NYFC's annual fall gala, New York City Mayor Michael Bloomberg honored Mr. Scoppetta with the creation of the Nicholas Scoppetta Children's Center. According to Mayor Bloomberg, "nearly every mayor over the last 50 years has turned to Nick Scoppetta for help, usually to get the city through a crisis. Few ever served our city so long or so well." Mr. Scoppetta tells the Observer about why improving foster care is so important in New York.
How did being in foster care educate you about the issue?
"I went in when I was five and came home when I was 12. There are a lot of challenges, and I identify with the issues surrounding the cause. I think I know something about how to help them because of my own experiences."
How do you stay so upbeat when dealing with sensitive issues involving children?
"We see results. Every youngster has the scars that foster care will inflict, but on the other hand they need support and encouragement. Longitudinal studies demonstrate that the most important aspect of life is having a meaningful personal relationship. Often people in foster care do not have this. We try to supply this kind of support and be the surrogate parent and do it all. You can put aside years of being in foster care, but you never actually put that time behind you. These kids need to recognize that there are other types of support. For me, this was in graduating college and going to graduate school. I was able to benefit from programs like the GI Bill and the Regents Scholarship and after, jobs materialized for me because I was eligible for them."
In what ways has your experience as a foster child affected the way you approach your work at the NYFC?
"Many, many ways. In 1996, when I was the Child Welfare commissioner we created the Children for Human Services. During this time I had an awful lot of influence on policy and programming. This continued with my work at NYFC, where we engaged in a comprehensive reform plan and brought computers as well as increased training for caseworkers. My own experiences added credibility to what we were doing in the child-welfare community, especially because I had experienced my own difficulties as a foster child. I have a lot of exposure to child welfare from the outside and the inside. Seventeen years ago at NYFC we decided to focus on the adolescent population, 18-21, who were aging out of foster care and without the help of NYFC programs, these children would not have a very bright future ahead of them. Statistics have shown that 27 percent of those youngsters enter the homeless system and another sizeable percentage that is harder to determine, ends up on the wrong side of the criminal system. We wanted to make these kids self-sufficient and help these youngsters get the education so that they get jobs and career possibilities. I have been convinced that training and education is extremely important in order to become self-sufficient and it leads you to meaningful work. Our Guardian Scholars Program helps those foster kids who have the ability to manage a college education. We help them get into college and help them beat the costs of college with a combination of loans from the government and stipends that we give them on a monthly basis. Normally only 7 percent of foster kids get into college and out of that 7 percent, only 2 percent graduate. I think this is because those kids don't have the support that the Guardian program gives. Ninety percent of our kids are on a graduation track.  I am absolutely convinced that this surrogate parenting we do and the information we supply, along with the financing makes all the difference in the world. In my own experiences, one of the traumatic events for me was when I was separated from my brothers who are two and five years older. When we were reunited, it had been so long since I saw them, about a year, that my brother had to tell me who he was. We all came to Woodycrest, where we spent time in foster care and ended up being together. When I was the head of ACS we did some data analysis about siblings going into care and very often what happened to me still happened back in 1996. These kids get separated and end up so far apart that they don't see each other. We had a very comprehensive program to make sure that these siblings could be placed together. When I left ACS, 90 percent of siblings could be kept together while in foster care.
What do you do to make sure that the tools you give these children are successfully being implemented after they leave the NYFC?
"Well, when I was Child Welfare commissioner, there were 43,000 children in foster care. I learned that there was really little data on children who leave foster care whether it is adoption or other means. Now with NYFC, only about 13,000 children are in foster care, which is a sharp deduction. We look to the Guardian Scholar Program as well as our new partnership with North Shore LIJ. This big complex of health-care facilities and hospitals allow these youngsters to get proper medical training. Furthermore, because North Shore LIJ controls such a huge complex of hospitals in the city, they can also provide jobs for these youngsters. When you see these children getting this kind of training, you know you have made a significant improvement in these young people. We are changing the course of their lives when they are able to acquire the training and the jobs. I would like to give thanks and credit to Michael Dowling, who is the CEO of North Shore LIJ. When we went to see him and started talking about the needs of youngsters in foster care, he immediately asked how he could help. We made a proposal that he liked and we are on the way with a really wonderful training program for specialized jobs like EMTS and paramedics. There is obvious clear, unquestionable success."
Can you describe the differences in the attitudes of the children who have been a part of NYFC programs?
"Many of them feel like they have been rescued and have been put on a course that has changed their lives. They are enormously enthusiastic and they thank NYFC and the programs that contributed to their self-sufficiency. On Sept. 17, our annual fall gala, we hold a celebration for the kids. At the event, youngsters will speak to the selective and supportive audience. In my own reaction, I obviously identify with these young people and remember what it was like for me. We have distributed about $50 million in programs that the government is not really in the position to fund. Additionally, I feel immense satisfaction because I know how those dollars are being used. I am very happy."   
How do you think you have changed since you started the NYFC?
"I think in a combination of ways. It has reaffirmed my original thoughts about what helps kids in foster care: giving them the tools to help themselves. Also, it has confirmed for me what I have always felt and isn't easy to do, bring out the potential in kids no matter how difficult their background has been. Some of the most successful foster-care kids have a professional background."
Do you have one specific accomplishment from your years of work at the NYFC?
"I always rule together my experience as commissioner because that is when we created NYFC and that continued after I left and became fire commissioner. The one thing I am really proud of is how we fixed the center where kids come and wait before they are adopted, put into a home, etc. When I began NYFC, the entry point and reception area for youngsters coming into foster care was horrific and it should have been abandoned. The reception room was at the mouth of the Holland Tunnel. In the room, the kids slept on the floor and ate bologna sandwiches for dinner and breakfast. I decided that we could do something about this. On the Bellview campus we took over a building and it was built for children services. The $68 million building, located on 48th street and First Avenue, is called The Children's Center. Now, there is a clean and comfortable reception center for foster children and this way it does not add to the trauma. We have beds, dining facilities, entertainment rooms, and on the upper floors is a training academy for caseworkers. This happened after the NYFC was created when we had frequent conversations about changing the entry point for foster children. The NYFC board is/was full of people with considerable resources, and because of this they were able to put our plan into action. This is just one of the benefits of working with people who have all this expertise. Their wise council helped to clarify my thinking and confirmed for me that I know what things really work for youngsters as well as what they need."
Since your retirement, do you feel as though you have completed your mission? Is there still more you would like to do?
"There is always much more to do. Kids keep coming into foster care and a lot of them are aging out of foster care and these youngsters will always need our help. NYFC will continue to provide. I am not truly retired in the literal sense as I will stay on the board and I will continue to be involved, but they will have a new president. Eric Brettschneider is in good hands and has a wealth of experience and he has been on the board since the start. I will make contributions as I can, but I have stepped down."
 What did it mean to be honored at this years NYFC gala?
"It is really to me, a great honor to be recognized. For what we have been able to do, we are honoring me, but we are really honoring NYFC. When we first started, we had no way of knowing that we were going to survive or raise $50 million. I give tremendous gratitude to Susan Burden, our vice president who has helped me greatly, and our executive director, Susan Magazine. They have brought a terrific and gentle ease to everything that we do and, of course, all our board members have truly made the organization better. NYFC started 17 years ago and it has been enormously successful and it is growing all the time, but while I feel excited about this I also recognize that it takes a lot for this to happen. We made the existence of the agency possible and we are making a terrific contribution to the welfare of children in foster care."