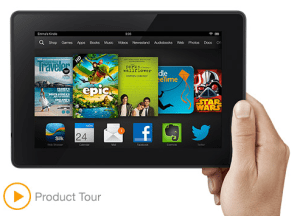 Today's edition of "Unruly Teens" comes from Ballston, Va. where the first Kindle-related quarrel might have been recorded.
The Arlington County Police Department reports that a 16-year-old hit allegedly his mother over the head with a frying pan after she refused to let him borrow her Kindle. While it's unknown what kind of Kindle it was and whether the kid was just really eager to start reading The Circle, we do know that the incident happened earlier this month in the Arlington suburb.
The kid, whose name wasn't released, was charged with "malicious wounding and destruction of property."
And to think, we're just a day away from the new iPad being released. Now that's something worth arguing over.