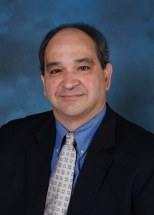 ORADELL – The Republican candidate in the highly-contested Legislative District 38 race knows Gov. Chris Christie has his back in terms of resources, but says that he does not know the exact amount of the financial boost. A PoltickerNJ.com report this morning indicated that the popular GOP governor will be investing significant time and money in Legislative Districts 14, 18, and 38 during this upcoming week's Election Day countdown red zone.
Fernando Alonso, the Oradell attorney leading the Republican slate in LD 38, said that mailers and cable television commercials are about to be launched with Christie's backing this week, but that he did not know the exact dollar amount of the governor's gift.
"I have no idea how much that's going to cost," Alonso (pictured) said. "I don't have the inside view of what the dollar amount is. I tell you this – [Christie] had a fundraiser for me at the end of September in Bernardsville where I got a lot of financial contributions, and he didn't do that for too many other people."
According to Democratic sources, internal polling has shown that the Democratic ticket in LD 38, led by State Sen. Bob Gordon (D-Bergen), is up by as much as 14 points.
But Alonso believes that a Christie tide will wash over Bergen County, long seen as the state's election bellwether county.
"I know that Christie is up huge in our district, and that the people who vote for him will vote for me," Alonso said, who noted that Christie will be making at least two campaign stops in the district this week, scheduled for Fair Lawn and River Edge respectively. "When I get out and talk to undeclared voters, they say you have our votes."
In an Oct. 26 interview in Fair Lawn, Gordon assailed Alonso's ties to Christie.
"Alonso is acting like a pilot fish for the governor," Gordon said. "The voters of District 38 want people who are willing to stand up to power. We have no idea whether he's going to do that, or be just like the rest of the Republican caucus and act like lemmings."
Alonso, however, found Gordon's assertions "laughable."
"He has long done everything that the Democratic leadership has asked him to do," Alonso said. "Then [Gordon] says that he's working with Christie. It's comical."