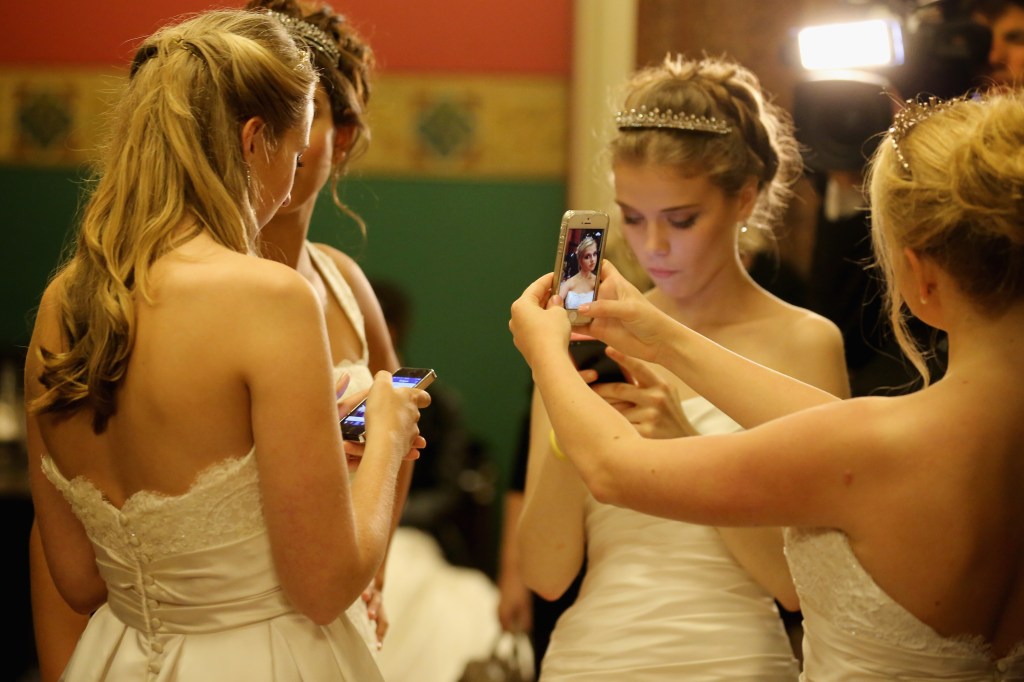 Snapchat has come a long way from the fraternities of Stanford. Via Getty Images, here is a photo of a debutante taking a Snapchat selfie while waiting around to be presented at the Queen Charlotte's Ball.
According to the Daily Mail: "Dubbed the 'crowning event of the London Season' the guest list is hand-picked with care: only young women from the richest families are invited to the  ball where, after months of careful preparation and spending thousands of pounds on each ticket, the young debutantes are able to show off their skills in poise and elegance."
It must be noted, though, that the debs are no longer presented to the monarch (Princess Margaret, reportedly: "We had to put a stop to it. Every tart in London was getting in") and the ball itself was discontinued from 1976 to 2007 (there were rumors of drugs). Sadly we'll never know what Princess Margaret would've made of Snapchat.
We live in a strange age.