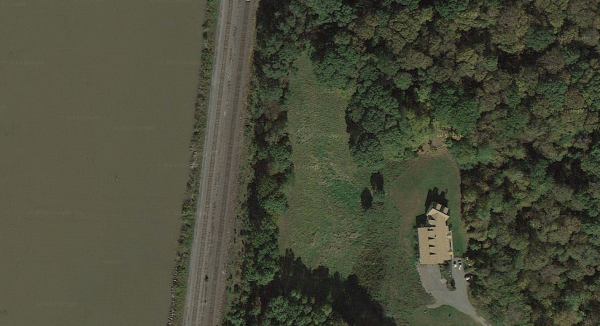 Not all famous residents blend quietly into the Hudson Valley's social fabric. Jann Wenner has been at the center of a years-long controversy over his plans for relandscaping the grounds of a historic home he purchased just north of Tivoli in 2008.
The house was a locally beloved, two-story Gothic Revival that Eugene Augustus Livingston built in 1843. Teviot, as it is called, was renowned for sweeping views of the Hudson River framed by oak, birch, maple and hickory branches. 
Neighbors say Mr. Wenner's clear-cutting began two years ago, in the summer of 2011. A long-time resident of Woods Road recalled a military-style procession of earth-movers roaring past her home for weeks.
Following complaints, members of the Town of Red Hook Planning Board went out to Teviot in January 2012 to view the damage. They concluded that well over 100 trees were removed, while Mr. Wenner only had a permit to raze 53. (In Red Hook, any trees removed within 1,000 feet of the shore line must be approved by permit to prevent erosion.)
Soon after,  Teviot's owner submitted a new request for permission to cut down 16 more trees located on a 19-acre property he purchased next door. This time, the local response was not terribly neighborly.
People in Red Hook "do not wish to see their environs destroyed by selfish millionaires who cannot be bothered with following the rules set down by the majority," read one missive to the Red Hook planning board.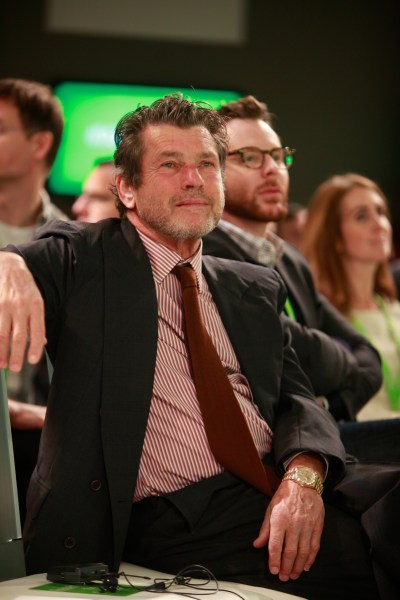 "What had been a beautiful view from the Saugerties Lighthouse now looks like a golf course designed by a committee of drunken lumberjacks," read another. Since the trees have been cut, the land is "naked, ragged," read a third. "Looking at the stumps of once-elegant large trees has to distress even the most cynical eye."
Wenner was unapologetic. The publishing mogul, who purchased the 62.9-acre Teviot for a reported $5.8 million with his partner, Matt Nye, argued that the planning board was fully apprised of all the trees that were going to be removed, even though the permit was only for 53. His lawyer, Jon Adams contended that any felled trees beyond that number were ecologically insignificant.
The historic estates along the river "typically have large open areas between the residence and the river," Mr. Adams wrote to the planning board last year. "The pattern of cutting was also consistent with preservation of natural resources," he added.
At a public hearing last fall at the Red Hook planning board, Mr. Wenner bemoaned the scrutiny to which he was being subjected. He told the roughly two-dozen residents and board members assembled that the 16 additional "small" trees "were not essential in any historic or ecological sense."
The uproar "was out of proportion to what was at stake," added Mr. Wenner, who ultimately withdrew his request for a second permit.
Meanwhile, the board members asked Mr. Wenner to submit a plan to remediate his tree chopping by July 19. So far, none has been submitted, nor has any action been taken by the town.
What happens if Mr. Wenner doesn't file anything? Robert Fennell, the zoning enforcement officer for the Town of Red Hook, cited fines between $350 and $700 and up to six months imprisonment. "We actually put a guy in jail in the town of Clinton once," Mr. Fennell said, then paused. "He was already in jail, so the thing ran concurrently." —Ruth Ford