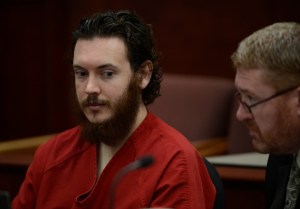 The trial of James Holmes, the suspect accused of going on a shooting rampage in a Colorado movie theater, is in its beginning stages–and the suspect's online dating activity may figure prominently into the prosecution's case.
Mr. Holmes returns to court today for two weeks of hearings focused on evidence prosecutors may use against him, the New York Post reports. From ABC 7 News Denver:
"Holmes' [sic] created the Match.com account in April 2012 and the AdultFriendFinder.com account just 15 days before the shooting on July 20. Both were last accessed two days before the shooting.
"Photos posted to both accounts showed Holmes with the orange-dyed hair made infamous in his first court appearance after the shooting.
"The titles associated with Holmes' postings on both sites were, 'Will you visit me in prison?'"
The prosecutors may use that activity to prove that Mr. Holmes anticipated that what he was doing would warrant prison time, undercutting his insanity plea. Arapahoe County District Judge Carlos Samour has written that this evidence can be used in the trial "in relation to the identification, sanity, intent, deliberation and culpable mental state of the suspect," ABC 7 says.
Mr. Holmes is being charged with killing 12 people and injuring 70 others in the July 2012 shooting. He has pleaded not guilty by reason of insanity, the Post reports. Prosecutors are seeking the death penalty.