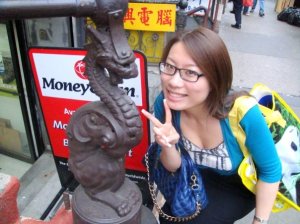 City Comptroller John Liu is fuming after his former campaign treasurer and a fund-raiser were sentenced to prison terms by a judge earlier today.
The fund-raiser, Oliver Pan, 48, and the treasurer, Jenny Hou, 27, were prosecuted for their role in a straw-donor scheme to funnel money into Mr. Liu's failed mayoral campaign. Mr. Liu, who has adamantly defended Ms. Hou and accused federal prosecutors of engaging in a "witch hunt" against him, made clear this afternoon he was infuriated by the decision.
"For reasons I may never fully understand, the U.S. Attorney's Office set out to destroy me with what has been described as an extraordinarily intrusive and exhaustive investigation," Mr. Liu said in a statement, which continued to defend Ms. Hou.
"Failing to find that I had done anything wrong, they proceeded to set up a weak man and a wonderful young woman. Jenny Hou does not deserve this ordeal and injustice she has been put through," he contended. "I am very sad but even more angry at what has occurred. The U.S. Attorney's Office was wrong and should not be proud of its conduct."
According to a spokeswoman for the U.S. Attorney's office, Mr. Pan was sentenced to four months in prison while Ms. Hou was sentenced to 10 months. Both were assigned an additional three years of supervised release.
The spokeswoman declined to comment further on the decision.