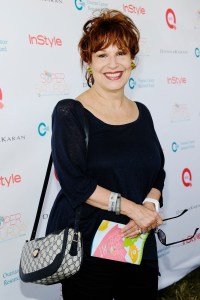 Her spot on The View isn't the only thing that Joy Behar is leaving behind. The outspoken TV personality is also abandoning her sixth-floor spread at Astor Court, the Upper West Side co-op that she has long called home. City records show that Ms. Behar has parted ways with the sunny, two-bedroom, two-bath co-op, pocketing a cool $1.91 million in the process.
But don't worry, Ms. Behar won't be following in the footsteps of former co-host Elisabeth Hasselbeck. (Ms. Hasselbeck hightailed it out of the city last year, selling her condo on the Upper West Side's Ariel West at a loss in her haste to get to the suburbs.) While Ms. Behar may have announced her departure from The View right on the heels of Ms. Hasselbeck, she won't be leaving the neighborhood anytime soon. In fact, she won't even be leaving the building. The lifelong New Yorker has a bigger apartment just a few floors up.
Clearly, Ms. Behar is a woman who knows what she likes, and she really, really likes 205 West 89th Street. Her daughter Eve likes it too—as recently as 2010, the ceramics artist was living in the same building as her mother.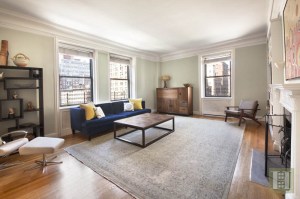 But as Ms. Behar's recent decision to leave The View illustrated, she's not one to linger for sentimentality's sake and she moved upstairs way back in 2008. At the time, she was so psyched about the bigger spread that she told The Observer that she might even buy a piano, despite the fact that she couldn't play:  "I figured I could have company, maybe I could put a piano in there—I don't play the piano, though."
Fun and jokes aside, the comedian has been seriously embracing change of late. In 2009 she sold another unit in the building that she'd been hanging on to for $740,000, then in spring of 2012 she swapped her Sagaponak spread for a sprawling 4,000-square-foot manse in East Hampton.
Nor did Ms. Behar tolerate any funny business when it came to selling the place. Just a few weeks after listing the apartment with Halstead broker Kathy Berkowitz, she snagged a buyer willing to pay a smidgen over the $1.79 million asking price. Maybe it had something to do with the 10-foot-ceilings, the wood-burning fireplace or the chef's kitchen with a wine refrigerator and "miles" of granite countertops. In any event, the home's decor wasn't persuading anyone: listing photos show the place denuded of all personal touch. But as any broker will tell you, unlike in TV, personality does not sell very well in real estate.
Now Ms. Behar will have a nice chunk of change to fund her post-ABC existence; she's said that she plans to write a play and work on her stand-up routine.
As for the buyer, records filings show that it was not, to our great disappointment, Jenny McCarthy, but rather finance guy Darren Schenkler.