You know you've got deal-making in your blood when even your 4-year-old daughter requires negotiation. Having invested in a cigar company and even appearing on the cover of Cigar Aficionado, Ronald O. Perelman couldn't quit smoking cigars. Where's the fun in that? So he did what he always does and what he has done as successfully as anyone in American business history. He made a deal. "When my 18-year-old daughter was 4 years old, she said to me, 'Daddy, I don't want you to smoke cigars anymore.' I said, 'Why not?' She said, 'Because they're not good for you.' So I said, 'O.K., you still use your binky. I'll make a deal with you. You stop using your binky, and I'll stop smoking cigars.' She said, 'You've got a deal,' and she shook my hand. That night, she still needed her binky, and she said to me, 'Please let me have until my birthday to stop with my binky,' and on the day of her birthday she took her binky, put it in her drawer on her own and never took it out again."
It's a cute story. But it's also an illustration of the way Ron Perelman—whose estimated $14 billion net worth makes him the 26th richest American, according to Forbes—approaches everything he does. Art, music, business, parenting and philanthropy. Ron Perelman is a man looking for ROI—a return on investment.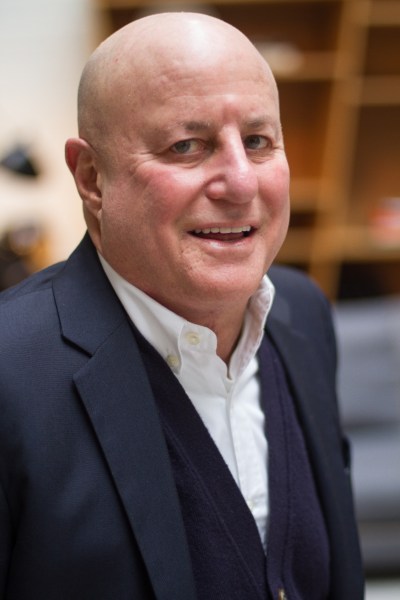 Mr. Perelman has given hundreds of millions of dollars to all sorts of recipients, from Jewish causes to medical charities to universities and hospitals to art museums and cultural institutions. Then there are the passion plays—Big Brothers Big Sisters, in Philadelphia; the Michael J. Fox Foundation for Parkinson's Research; the NAACP; the Rainforest Foundation, serving on the Board of Directors of the Police Athletic League of New York City, and if you really want to see a brilliant smile light up his familiar face, get this passionate drummer talking about his annual benefits for the Apollo Theater, which feature star-studded line ups raising cash to preserve this hallowed musical ground.
Mr. Perelman has done very well, and he's done a lot of good. But if you ask him to pick a favorite, he doesn't hesitate.
"The most important gift I ever made was to UCLA in the creation of the cure for breast cancer. We single-handedly funded the development of Herceptin, which probably has accounted for 30 to 40 percent of the women with breast cancer being treatable, and we've continued to fund that scientist—Dennis Slamon—and he now he's in Phase III trials to deal with the rest of the women who have breast cancer. So it is conceivable that we will have single-handedly funded the cure for breast cancer."
As the many people who have felt the sting of a Perelman lawsuit will attest, this is not a man who stands on the sidelines. The same is true of his charitable contributions – Ron Perelman wants to be involved. As he tells the story – one of the great medical stories of the century, that same Apollo Theater glow takes over.
"We were the first who sort of realized that breast cancer could be cured. Nobody else did anything about it, then after we started with Denny a whole bunch of people jumped on the bandwagon, like Lauder and Komen. But no one's results are near what our gift to Denny Slamon has accomplished. So those kind of things are really… " Perleman, the chairman and CEO of MacAndrews & Forbes, which owns businesses in a staggering range of fields including cosmetics, military equipment, biotech and entertainment, pauses. There's a philosophy here, not just a race to get a big number attached to a big building attached to a big story in a big paper.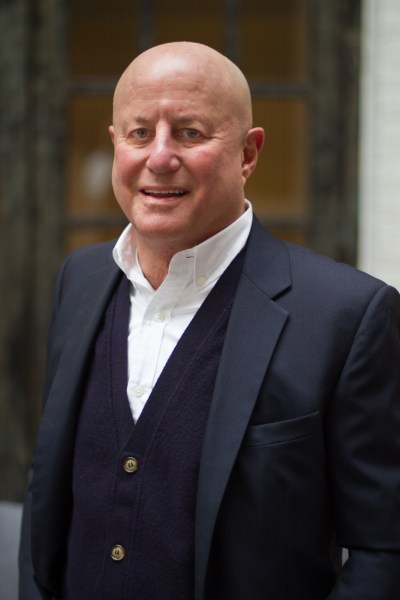 "You know anybody can put their name on a building. And the next day everybody forgets who you are anyway. You drive down the street and you see the Uris Building in Lenox Hill and the Urises were one of the most prominent Jewish families in America and in the world. Today nobody knows who they are. That's going to be the same with all of us, you know. So with Dr. Slamon and breast cancer, to have accomplished what we have—whether people recognize who did it or not—the result is really extraordinary."
Actually, for a man who has spread his name around a good bit (he has eight children), Mr. Perelman speaks eloquently about how unimportant naming things ought to be in the world of philanthropy.
"The way the system works now is you get a call from Ken Langone, who is one of the great fundraisers of all time and one of the great philanthropists of all time, and he says to you, 'We need boppity bop at the hospital and you should do it for us, and by the way you can name the facility so that people in town know that you are being charitable.' But then there's this: my daughter went to a school called St. Ann's in Brooklyn. They do not name anything. I love this school and I've become a big contributor to the school, and I love the fact that they don't name anything, and nobody asks to have anything named and nobody really knows who gives the money."
Anonymity is not really possible with nine figure donations. In the spring, Mr. Perelman shelled out $100 million to create the Ronald O. Perelman Center for Business Innovation at Columbia Business School. He's got high hopes for the uptown Ivy League. "I think Columbia has the potential to be the greatest university in the world. I don't believe that it is there yet, but I think that it can be and it's my local university and I've got great affection for it. They've educated three of my kids, my wife, and I just love what they do and I love that there's a university of that stature with the kind of medical school and the kind of law school and the kind of school of journalism and the kind of graduate schools right here in my backyard. "The story provides an insight into how philanthropy happens. It's the things that touch you, that you see every day – the schools your children attend, the people fighting diseases afflicting your loved ones, and the institutions you treasure and want to improve. For Mr. Perelman, that means Showtime at the Apollo.
"I've had the good fortune to be able to speak from the stage of the Apollo three times. It is a theater that feels like the palm of your hands. It's really a bite-sized intimate theater; although it holds like 1400 people you don't feel it. And the artist feels so close to the audience there's this chemistry that is just mindboggling and everybody wants to play there. To me, the Apollo is one of the great American institutions that we don't as a nation fully appreciate. It was 100 percent saved by Dick Parsons, and he asked me to go on the board and then I became vice-chairman. What The Apollo does in that community is just extraordinary. It gives these kids a musical education. It gives them a platform to perform. It gives them access to develop their talents in a place that is so beautiful."
The conversation turns to drummers, as it has a tendency to do. Ringo Starr and his son Zach Starkey, Simon Kirke, Charlie Watts, John Bonham and his son Jason Bonham. "Ringo's a drummer like me; I mean he's very basic," says the man who landed at No. 27 on this year's Philanthropy 50 list. Ron Perelman leads a complicated life. His business is complicated. His interests are complicated. Even his family is complicated. For Mr. Perelman, giving, like drumming, is a simple joy.