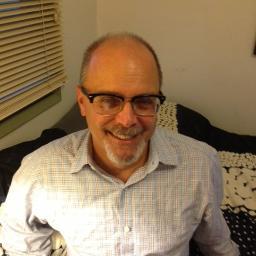 Richard Nordwind  is moving from calendar editor to film editor at The Los Angeles Times, the paper announced in an email that went out to the newsroom this afternoon.
"Rich's deep understanding of film, his sense of story and his sharp news judgment make him the natural choice for this key position. He'll work with the movies team to find new and creative ways to ensure that our report is lively, relevant and indispensable. Expanding our digital reach will be a big part of the job," the email from John Corrigan, assistant managing editor, arts and entertainment, said.
This is not Mr. Nordwind first time editing the film section. Since he joined the paper in 1998, he has done stints editing a number of sections, including film. Mr. Nordwind will replace current film editor Julie Makinen, who is going to Beijing, where she will once again be a foreign correspondent.
Full email below:
Subject:Message from John Corrigan

To the staff:

The search for an editor to direct The Times' film coverage could have been long and difficult, but for one simple fact: There's an editor in Calendar who's as passionate and knowledgeable about movies as anyone in L.A.

Rich Nordwind needs no introduction. I'm delighted to announce that he will succeed Julie Makinen as film editor and will lead our team of crack reporters and critics in providing comprehensive coverage of L.A.'s hometown industry. (After a distinguished three-year turn as film editor, Julie is returning to the foreign staff as a correspondent in Beijing.)

Rich's deep understanding of film, his sense of story and his sharp news judgment make him the natural choice for this key position. He'll work with the movies team to find new and creative ways to ensure that our report is lively, relevant and indispensable. Expanding our digital reach will be a big part of the job.

This is a return engagement for Rich. Among the many hats he has worn in Calendar, he was film editor from 1998 to 2004. He has also served as deputy editor of Sunday Calendar, TV editor and Style editor. In all these roles, he has earned a reputation for creativity, collegiality and bringing the best out of writers.

Before joining The Times in 1998, Rich spent 11 years at the Los Angeles Herald Examiner, as a copy editor, reporter and city desk editor. He was there until the day the paper went dark. He moved on to the Orange County Register, eventually becoming editor of its entertainment section, Show.

Rich still has a vivid memory from his early days at The Times, at the start of his first stint as film editor. The Times' not-so-adoring coverage of the blockbuster "Titanic" prompted director James Cameron to vent his pique… in a fax.

The year was 1998. Much has changed since then, but people in the industry still look to The Times to set the agenda and frame the discussion about movies.

This signature part of our coverage is in good hands with Rich. Please join me in congratulating him.

John