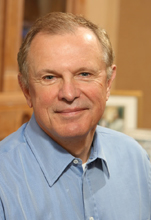 TRENTON – Judiciary Committee member Sen. Ray Lesniak expressed his frustration this afternoon with state high court nominee Judge Faustino Fernandez-Vina's reluctance to be drawn into expressing opinions on specific cases.
Lesniak told Chair Sen. Nicholas Scutari, "I cannot vote for someone who cannot give their opinion on issues" under the state Constitution, including previous decisions regarding affordable housing, gay marriage, and school funding.
Lesniak and Scutari have repeated questioned the Camden County judge about specific matters, but Fernandez-Vina has repeatedly said the judicial canon prevents him from commenting on matters, especially ones that may come before him.
The hearing began quietly enough today, but has grown more volatile as Democratic senators have become frustrated with the nominee's reluctance to expound on issues.