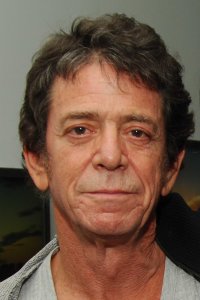 News of Lou Reed's death arrived on the Bowery via push notification.
Just before 3pm Sunday at DBGB, the trendy Daniel Boulud brasserie winkingly named for the departed CBGB club, smartphones blinked awake across the dining room, and there it was. Breaking news from the New York Times app.
Minutes later, the restaurant played "Perfect Day" on its sound system. My friends and I finished lunch and walked one block up to the old CBGB storefront to see how the East Village would react to the moment.
But in this gentrified neighborhood whose gritty streets have only recently been washed clean with money, the vanished rock club was not a magnet for fans.
It was not so long ago this stretch of the Bowery was synonymous with the music of Lou Reed, the Ramones, Debbie Harry, Patti Smith and their brawling, unruly coterie of generation-defining talent. But CBGB owner Hilly Kristal was forced out over unpaid rent in 2006, and in 2008 it became a John Varvatos menswear store.
To his credit, Varvatos has made a conspicuous effort to honor the history of the space. And while there is plenty of grumbling at the tide of gentrification that swept him into the neighborhood, many are at least prepared to acknowledge the designer as a fellow-creative with a commitment to music.
Fewer are inclined to forgive the Bowery's newest storefront, which just opened next door in the former CBGB Gallery space.
"A Patagonia," said my friend, in disbelief.
So we milled around in the fall sunshine for a bit, waiting for any fellow-travellers, trying not to window-shop. Perhaps the news of Reed's death was too fresh for even a spontaneous response. But after awhile it was still just us and a woman propping open the door to Patagonia with a Maclaren baby stroller, like bystanders in Auden's "Musée des Beaux Arts."
It was a livelier scene one block to the north, on a corner sign-posted by the city as "Joey Ramone Place." There, the fashionable brunch-spot Peel's was a hive of activity.
The crowd was young, well-dressed and attractive. They probably like having a John Varvatos store in the neighborhood, and maybe even a Patagonia. Perhaps they know "Perfect Day" as the tune from the current PlayStation 4 TV commercial.
It was weird to be watching them while waiting outside a long-vanished rock club for people who never came.
Everything that was not happening on the Bowery seemed to be happening online. Just as the announcement was delivered via app, so Twitter was blowing up, "Lou Reed" was a trending topic, and his sales began to climb on iTunes.
Finally, as shadows from the monolithic new 51 Astor Place building cast St Marks Place into gloom, the Velvet Underground came blaring out of a store.
And so Lou Reed left the neighborhood. A figure in black, who until a moment ago you could meet in person in these changing streets, now one more East Village old-timer who moved away.