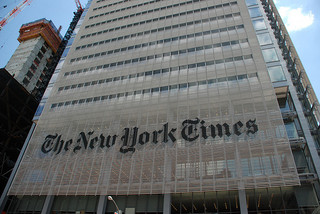 Jason Horowitz is leaving his position as a political feature writer for the Washington Post's Style section for The New York Times, where he will be a political features writer, The Huffington Post reports.
And according to the Washington Post memo, the WaPo newsroom will be a quieter place after Mr. Horowitz's departure.
"We will miss Jason's instincts, his drive and his fearless reporting, as well as his New Yawk accent and Big City decibel level. The Style section is never more interesting than when Jason is conducting a phone interview that all on the fourth floor can enjoy," said the memo.
WaPo will send details of a "proper sendoff" in the coming weeks. Which should give Times reporters enough time to get better noise blocking earphones.